Medical Technology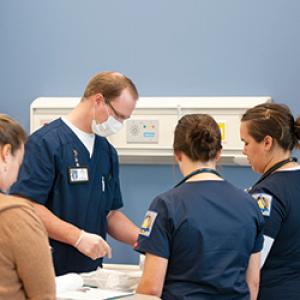 Medical technologists aid physicians by performing tests on blood, other body fluids, and tissue samples. They work in clinics, hospitals, laboratories, and physicians' offices. They must be certified to practice. GHC offers the first two years of required courses for admission to the medical laboratory science program at the University of Washington. Other programs may have different admission requirements.
Admission to a medical technology program is highly competitive and requires course work in biology, chemistry, mathematics, and the humanities and social sciences.
You can complete these courses and earn an Associate of Science degree at GHC, before transferring to the professional program. Students should make contact with their intended professional program during their time at GHC, because admission requirements vary and often change. An academic advisor will help each student select GHC courses that will meet GHC degree requirements and the admission requirements of the professional program.
Transfer Schools