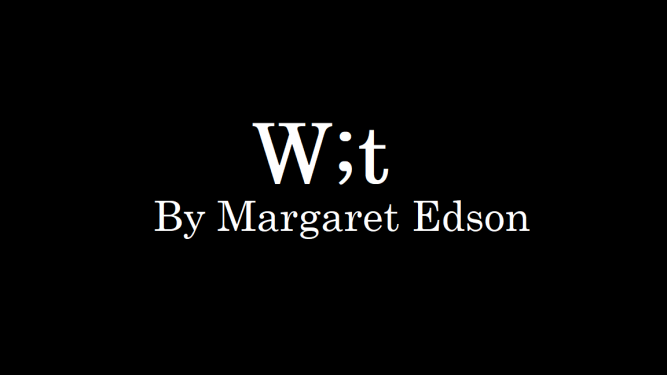 Spring Drama: A Staged Reading
Enjoy a dramatic presentation of a compelling drama performed by students taking Introduction to Acting at GHC taught and directed by Dr. Andrew Gaines.
About the Play
This Pulitzer-Prize winning play (1999) follows Dr. Vivian Bearing, a fifty-year-old professor of 17th century poetry, recently diagnosed with stage-four metastatic ovarian cancer. Through a nonlinear plot, we witness Vivian's journey through childhood, career, treatment, and last moments of life. Edson's W;t artfully draws us in with brilliant dialogue, acerbic humor, and compelling parallels. W;t will be presented as a staged reading by students of Dr. Andrew Gaines enrolled in his introduction to Acting course at Grays Harbor College.
Cast*
VIVIAN: Saebre Winn-Lark
Dr. KELEKIAN: K.P.
JASON: Jeremy Stoehr
SUSIE: Shiver Nishiguchi
E.M. ASHFORD: W.L.
MR. BEARING: Logan Swan
LAB TECHS: W.L., Logan Swan
STUDENTS: Logan Swan, W.L.
CODE TEAM: Logan Swan (Lead), W.L., K.P.
*In order of appearance
Cost
All Tickets $5 (GHC Students free)
Event Dates:
Thursday, May 25, 2023 7:00 pm
Event Sponsors:
Grays Harbor College Foundation
Marian J. Weatherwax Endowment