Billy Elliot the Musical
The curtain will open this weekend for several more outstanding performances of the musical "Billy Elliot." Some of the younger actors have been rehearsing for more than a year, it's that complicated a musical. But one that all audiences will enjoy.
It is also more than a rumor that it is Brad Duffy's final Spring musical production at the Bishop Center, as he plans to retire in June.
Over the years, Brad Duffy has expected excellence from students and community members alike as they became characters who sang, danced and talked their way across the Bishop Center stage. Audiences have packed the Bishop Center year after year, knowing that a Brad Duffy-directed musical is not to be missed.
'Billy Elliot' soars at the Bishop Center on March 9 and 10, at 7:30 pm, plus a 2:00 pm Sunday matinee on March 11.
PG13-Adult Language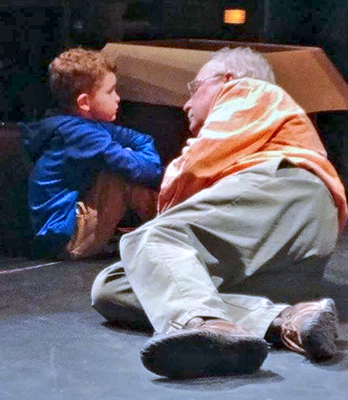 Sponsored by Anchor Bank.