America Figueroa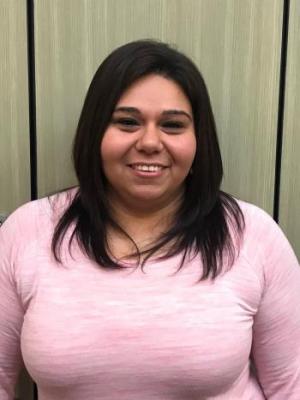 An inspirational GED student, America Figueroa has overcome extreme challenges and adversity to get where she is today. America is a victim of sexual assault, domestic violence and an immigrant. Despite all of this, America does not let anything get her down. She is known as a leader in her GED classes, volunteers as a translator for the community with various agencies, currently works as a YMCA lead mentor, helped create a radio program out of Wisconsin focused on survivors of sexual assault, and is the mother of two daughters. America has a strong passion to help people.
"I came to the US in 2002 in a domestic violence relationship. Seven years later, I was in a country where I was not a native English speaker, divorced, with two daughters, and pregnant. I had two choices: either live life or live in a broken life. This was an opportunity for me to restart. I worked three jobs to get my daughters out of homelessness. For me education is a privilege. In Mexico, [my] parents didn't have the means to send me to school, so I see myself as very lucky to be almost done with my GED and I want to continue," describes America.
America has three more subjects to pass for her GED and plans to graduate this Spring. She has an interest in continuing her education by going into the Human Services program. Additionally, she wants to continue working in radio programing and is always striving for self-improvement. America is taking a self-expression leadership class in Seattle this spring for 13 weeks.
"I am proud of myself for what I have overcome and accomplished. When my girls tell me they are proud of me and want to be like me by going to college, I don't need anything else for the drive to keep going," explains America. "I believe my words have power. If I say I am going to do something, I am going to do it. I have been a victim of events, but I do not want to be a victim. This is what keeps me going."
America's advice for other students is, "For me it has worked saying I want to represent myself through my word. If you honor your own words through setting [and] sharing goals and you honor that, you are going to ultimately feel those goals."
America was nominated by Transitions Programs Instructor, Sarah Aiken.