B. Bonifer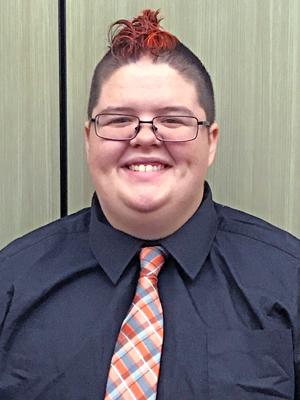 B. Bonifer, a Human Services student, is passionate about becoming a licensed counselor and creating a better life for their family. B. grew up in Grays Harbor and started at GHC in 2016 because they were ready to start an actual career.
"I did not want to work at a gas station anymore. Now is as good a time as any to pursue an education and to prove to people that they were wrong about me. I had many people tell me I wasn't smart enough to succeed at college, now I am graduating in the Spring with my AA," they explain.
When not going to class, B. spends their time working at Chevron, being an active member and Vice President of the Gender and Sexuality Alliance club on campus, and is doing an internship at Beyond Survival in Aberdeen.
"I love working at Beyond Survival. It is the work I ultimately want to go into. I have the goal of going on to a 4-year institution to earn my bachelor's and become a licensed counselor. I want to work with victims of assault. Growing up, the counselors at school helped shape me. They have helped me through a lot from my childhood. I want to be able to give it back," describes B.
Their hard work and drive is inspired by the goal of providing for a better future and succeeding at something no one else thought they could.
"I want to establish a better future for my family. I want to better support them. I have an awesome girlfriend of eight years who drives me to continue to be better."
B.'s advice to students is "You can do it. Do not let other people tell you that you can't. If they do, prove them wrong."
B. was nominated by fellow student, Dani Fieldstad.