Brittany Church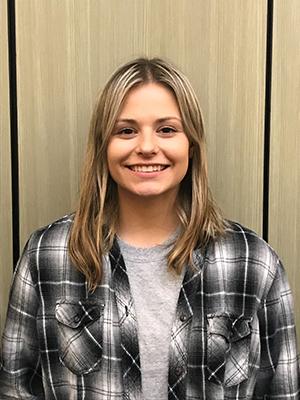 Brittany Church's love for the outdoors and her strong desire to continue her education led her to pursue the Bachelor of Applied Science in Forest Resources Management (BAS-FRM). Brittany started at Grays Harbor College as a Running Start student and graduated last Spring with her AA in Natural Resources.
"Going to college has always been a goal of mine, and Running Start was a great way to get started. Despite my desire to go to college, I was not sure what I wanted to get my degree in. During my first year, I kept changing my mind and just worked on pre-requisites, but once I took Natural Resources, I fell in love with it," explains Brittany.
Brittany is working towards a career in Forestry as a single resource/wildland fire fighter at the Department of Natural Resources. This past summer she worked as a wildland fire fighter. Outside of academics, Brittany is an active member of the Natural Resources club on campus, Regional Representative for the Society of American Foresters, and is a volunteer firefighter.
"I grew up being outdoors," says Brittany. "I have a passion for the forest and forest sustainability."
Brittany is driven toward her goals by her desire to inspire others with her successes.
"I always grew up being told to be the person you looked up to when you were little," Brittany describes. "I just ran with that idea. I love to push myself, try new things, and set more goals for me to accomplish."
Brittany's advice to students is "to make it happen, whatever the goal is that you have. Make a commitment and stick with it. You might surprise yourself. I applied for the DNR Wildland firefighter job last summer and I did not have the confidence in myself that it would happen. However, I got offered the job with enthusiasm. Things don't happen till you put yourself out there and take the risk."
Brittany was nominated by fellow student, Ted Elson.