Jeff Robinson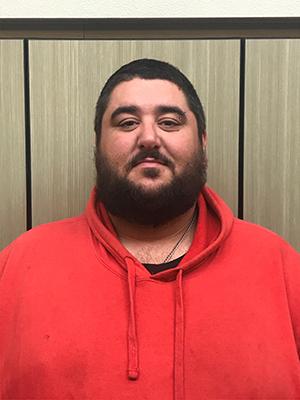 Automotive Technology student Jeff Robinson is known as a model student and leader by his instructors, both inside and outside of the classroom. Jeff has always wanted to own his own auto-body shop. However, Automotive Technology instructor Jesse Kangas-Hanes has inspired him to pursue a career teaching automotive technology. Jeff is the founding president of the Automotive Club on campus and is a work-study student for the automotive program, where he is working with running start students.
"The more I work with running start students, the more determined I am to be a high school automotive teacher. I dropped out of high school and spent 15 years on and off going to school. I always wanted to go to school for automotive," explains Jeff. "Right now, school is my main priority. I am determined to focus on that before anything else."
Jeff's desire is to go into a career in the automotive industry, because of his Grandpa who owned a trucking company. He grew up driving racecars, building and working on cars.
"Where I grew up, all there was to do was drugs, alcohol or work on cars. I chose to work on cars. It has always been an interest of mine," says Jeff.
After graduating with his AA, Jeff plans to enroll at GHC in the Education program to continue pursuing his career goals. Additionally, he hopes to apply for an internship program through Tesla in California to learn about working on hybrids and electric vehicles.
Jeff's advice to students is, "don't give up. No matter how overwhelming it gets, it is worth it to get your degree. There isn't anyone here that isn't willing to help you achieve it."
Jeff was nominated by Jason Lake, Transitions and I-BEST Instructor.