Sierra Bunnell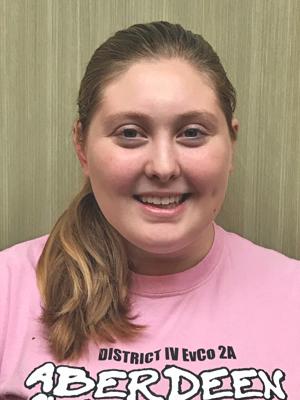 BAS-TE student Sierra Bunnell is passionate about learning and is pursuing a career educating kids. She graduated last spring from Aberdeen High School with her diploma and from GHC with her AA, both with honors. Sierra's time working for an after school program at Stevens Elementary School made her realize how much she loves working with kids and how much she wants to teach.
"I originally came to Grays Harbor College because I wasn't ready to leave home. I have anxiety and I felt like staying home would help with that. I hadn't been wanting to go to college for a while. I always had good grades but I didn't feel like college was the right step. However, junior year changed all of that for me when I started working at the after school program. I enjoy figuring out different ways that children learn and helping them through the process," explains Sierra.
After earning her teaching certificate, Sierra plans to go on to earn her master's in teaching. She hopes to teach 3rd or 4th grade.
"That age group is still very eager to learn. I like the 'ah hah' moment when they suddenly get something that they hadn't before. I like helping them achieve that moment," says Sierra.
Sierra is driven by her love of learning and by her family to continue working toward her goals. When she is not in school, Sierra works as a life guard at the YMCA, is a waitress at Savory Faire, and spends her time crafting. Recently she has been knitting baby hats and donating them to the local hospital.
Sierra's advice to students is, "do not be afraid to ask for help. Everyone here is here for you. It is something I struggle with. I always want to do it on my own but it is not always possible and it is okay to ask for help."
Sierra was nominated by fellow student Lynn Hatfield Wingender.