Intramurals at GHC
Spring 2021 Intramurals - Checkers & Risk!
For students, staff, and faculty at Grays Harbor College
Important dates
Registration May 3-15
Preseason Week May 9-15
Regular Season May 16 - July 3



What are the games?
Checkers by Post Free is a checkers game for Google Android and Apple iOS devices. Checkers is easy to play, but difficult to master!
Landrule Strategy vs Risk is a Risk-clone game for Google Android and Apple iOS devices. Landrule is a turn-based strategy game of world domination!
Checkers Risk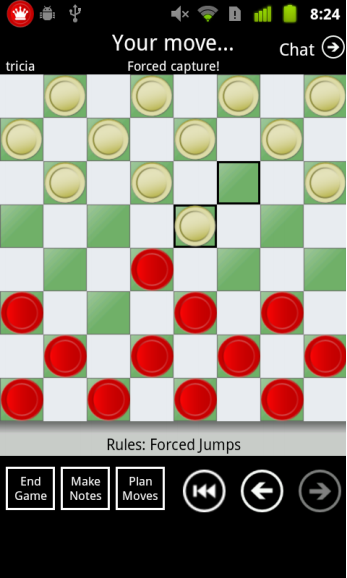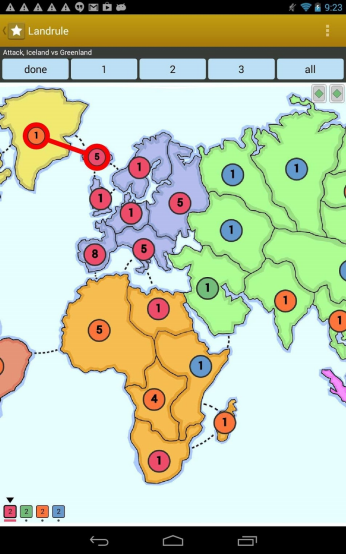 Who can play and how do I get started?
Anyone who is a student or employee - full or part time - at Grays Harbor College during the Spring 2021 quarter is eligible to play. Unfortunately, family and friends who are NOT part of the college are ineligible to play.
How do teams work?
This is a tournament for teams of two - your scores are averaged together during the season to find the highest TOTAL number of wins. You do not need to have a teammate to register - if you do not, we'll team you with someone. If we have an odd number of registrants, then one person may be unable to play this season. Each week, all teammates play a match. The wins / losses will be tabulated and go on your season record. The top teams with the best season records will be crowned the winner of the season.
How much does it cost?
Free for students, and $5 for faculty and staff. Like last season, we are waiving the $5 per person registration fee for current students. Faculty and staff will need to pay $5 each to the business office before the season ends. Intramurals are a great way to help build up our community as well as providing a fun fundraiser for our program, and we thank you for helping us build a strong program that honors the importance of play!
What is the prize?
We have a pair of modest trophies for the winning teams! There are two titles - one for the team with the most points at the end of the season, and another for the team with the best (or most hilarious) team name. There may even be a gift basket, depending on pending sponsorships with local businesses in the community.
How do I register?
Head on over to https://forms.gle/Ld1mvT54r8WUaB7h9 and sign yourself up!
When do I play my opponents?
Once your week's matchup is determined, your team will have the full week to finish playing your opponent. Both Checkers and Landrule can be played across multiple sittings, so we suggest you start your game early in the week to make sure you have enough time to play.
When and how do I get my weekly matchup?
We'll send out an email each week to all teams - use this email to get in touch with your opponent, schedule a game, and start playing.
How do I connect with my opponent?
Depending on your phone or tablet - Android or Apple device - you can send out a friend request and directly connect to a game. We'll go over that in the pre-season! It's pretty easy to get the hang of it.
How do I install the game?
If you want to use a smartphone to play, head over to the App Store on iOS or the Google Play Store on Android, and install the free Checkers by Post or Landrule Strategy vs Risk.
How do we report scores?
The winning team needs to send in the score to esports@ghc.edu. You can take a screenshot on your smartphone to record the score and send it in. If absolutely neither of you can get a screenshot, typing the name of the winner in an email works. We trust people to be honest and respect the integrity of play. Scores must be reported by Sunday at noon to esports@ghc.edu.
How do I see how my team is doing?
We'll include the ranks each week when we email out your matchups. At some point we may put the leaderboards up on a website for you to check directly, but for now we're powered by email - quick & simple.
What are the rules for the game?
The default Checkers game, each matchup is best of 1 game only - no rematches!
For Landrule, all games are played on Earth (Antarctica), 12 hour shot clock, 2 players and 3 AI. The first player eliminated loses, and the other is the winner. This is a best of 1 game only.
Who do we contact if there's a problem?
Email esports@ghc.edu and we'll get on it
Sponsorship Levels

Bronze $25
Your business name, logo, & 1 link on ghc.edu/esports (boosts SEO rankings)
Your business name & 1 link included in two separate campus-wide emails to students & faculty in list of sponsors
Silver $50
All bronze rewards, plus
Up to 3 sentences about your business included in two separate campus side emails to students & faculty
Your business name, logo, & up to 2 links (ex website & social media) included in all campus-wide emails to students & faculty in list of sponsors and all regular weekly emails to participants
Gold $100 (limit 1)
All silver rewards, plus
Intramurals competition officially named after your business (example: The T-Mobile Intramurals at Grays Harbor College, or the Spring Intramurals at GHC sponsored by T-Mobile)