Grays Harbor Symphony
The Grays Harbor Symphony is the third oldest community orchestra in Washington State. Founded in 1925, the first rehearsal was organized and directed by Karl Moldrem, violinist and teacher, from Aberdeen. The rehearsal was held in the Grays Harbor Business College on East Market St., in Aberdeen. The first concerts were presented at the Elk's Temple and the Old Grand Theater, in Aberdeen. Grays Harbor College began sponsorship of the orchestra in 1965.
Past conductors have included Karl Moldrem, Louis Wersen, Kenneth Kjelmervik, Don McCaw, Craig Wellington, Dan Asmus, Eugene Stensager, Don Jensen, and Robert Richardson.
Fall 2018
A Gathering of Friends
Rehearsal/Performance Schedule
Rehearsals (Mondays 7 PM @ GHC Wellington Music Pavilion)
September 23 & 30
October 7, 14, 21, and 28
November 4, 11, (18 @ Bishop Center)
Dress Rehearsal (7 PM @ Bishop Center)
Friday, November 22
Annual Holiday Party @ TBA
Saturday, November 23
Fall 2019 Performance, 7 PM (6 PM sound check) @ Bishop Center
Sunday, November 24
Winter 2020
Oliver!
Pit Orchestra Rehearsal/Performance Schedule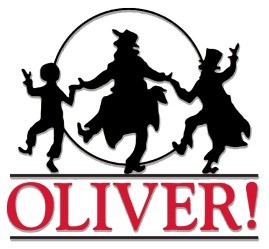 Rehearsals (Mondays 7 PM @ GHC Wellington Music Pavilion)
January 6, 13, 20, 27
February 3, 10, 17
Rehearse w/ Cast (7 PM @ Bishop Center)
February 24, 25, 26
Dress Rehearsals (7 PM @ Bishop Center)
March 2, 3, 4
Performances @ Bishop Center
March 6, 7, 8 (matinee), 13, 14, 15 (matinee)
Spring 2020
A Celebration of Copland
Rehearsal/Performance Schedule
Rehearsals (Mondays 7 PM @ GHC Wellington Music Pavilion)
April 13, 20, 27
May 4, 11, (*18 TENTATIVE), (25 @ Bishop Center)
Dress Rehearsal (7 PM @ Bishop Center)
Friday, May 29
Spring 2020 Performance 7 PM (6 PM sound check) @ Bishop Center
Sunday, May 31