TRIO Educational Opportunity Centers (EOC)
WE ARE MOVING to the 800 Building. This move is temporary since our college campus is experiencing some new construction.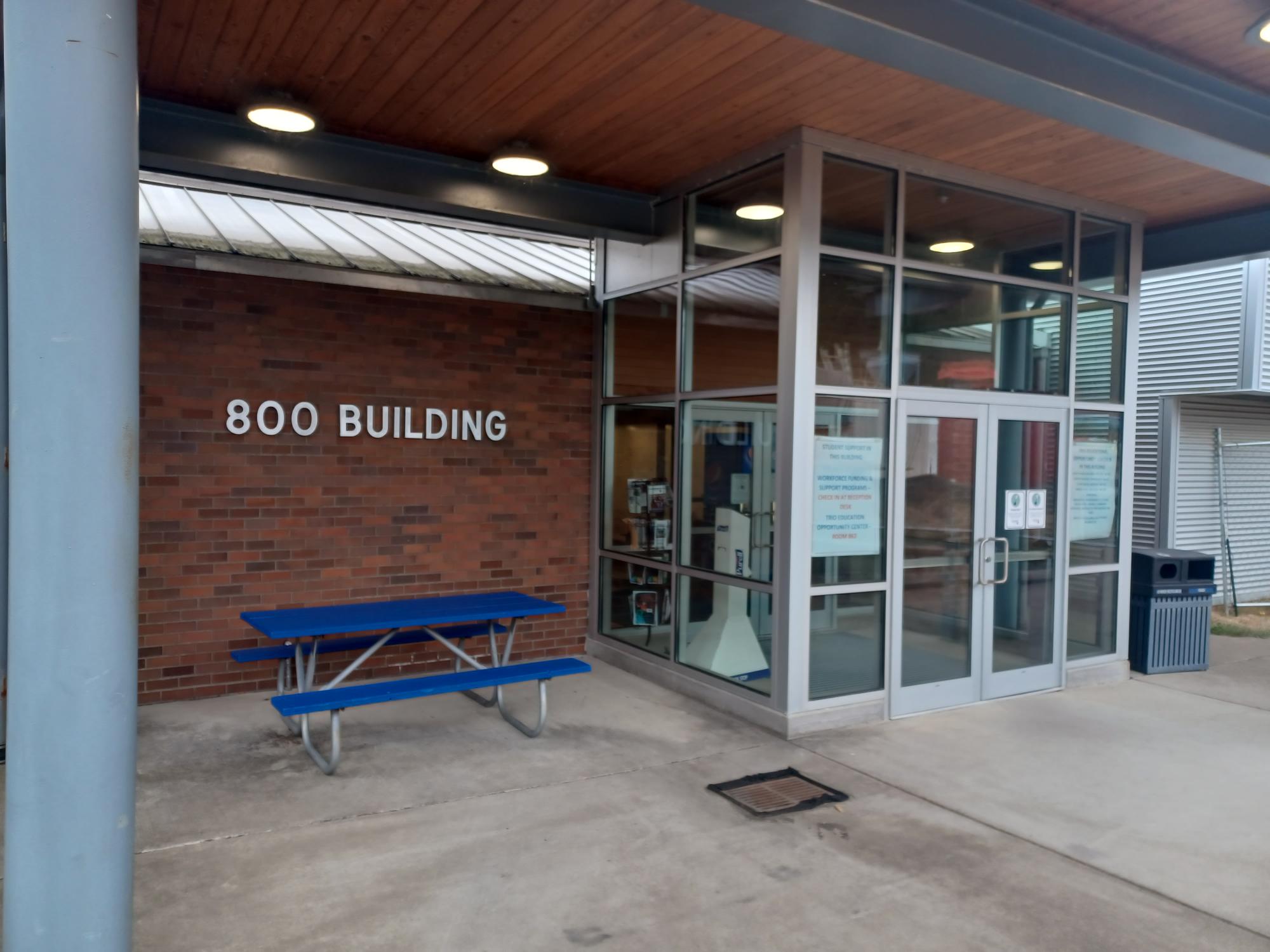 Program Overview
The TRIO Educational Opportunity Centers (EOC) is a federally-funded program that serves under-represented, low-income and/or first-generation individuals either enrolled in a post-secondary institution for the first time, have decided to return to high school or a post-secondary institution. TRIO EOC aids students who are new or unfamiliar with the college system.
This program and its support activities are not restricted or limited to serving individuals located in the Aberdeen or Hoquiam areas. Our program is dedicated to increasing students' academic success and serving community members in Grays Harbor and Pacific County and other surrounding communities.
TRIO EOC at Grays Harbor College is 100% federally-funded by the U.S. Department of Education & serves 850 individuals per year.
Purpose
The purpose of our TRIO EOC is to deliver information regarding financial and academic assistance available to individuals who desire to pursue a program of post-secondary education; provide assistance to individuals in applying for admission to institutions that offer programs of post-secondary education, including assistance in preparing necessary applications for use by college admissions; and provide information regarding financial and economic literacy to participants. We are committed to increasing educational access and student success of the residents of Grays Harbor and Pacific County.
Eligibility
Participants must reside in the target area served by an Educational Opportunity Center. Our targeted areas are Pacific and Grays Harbor County.
19 years old or older (untraditional students)
Students interested in an alternative program such as GED/HS+
Students that fall under one or more of the following categories: Low-Income, First-Generation, Underrepresented, Veteran, Dislocated Worker and Disabled
17 and 18 year old students may be served under certain circumstances*
Objectives
Our federal grant is required to achieve the following objectives and we are dedicated to fulfilling the listed percentages:
Objective 1 - Secondary School Diploma 18%
Objective 2 - Financial Aid Applications 36% of Participants Served
Objective 3 - College Admission Applications 52% of participants served
Objective 4 - Postsecondary Education Enrollment 32% of Participants Who Graduate
Our Approach
The TRIO EOC Program will use an evidence-based, data-driven and high-impact approach to support the diverse needs of students. The program will utilize the following principles to inform our work:
Achieve access and equity for historically underrepresented, low-income or first-generation college student(s) groups
Create a multicultural and inclusive climate for EOC participants
Prepare TRIO EOC participants with the necessary knowledge and skills that will secure academic success in which they can transition to one's professional career
Promote educational access and student success
Program Features
The TRIO EOC Program will offer in the following initiatives and student support programs. It is anticipated that many of these program features will begin as early as spring quarter 2022.
One-on-one connections
Events, programming and activities
Offer testing waiver if eligible
Academic, personal and social development
Work and monitor academic advising
Assistance with enrolling in Adult Basic Education courses and/or GED program; Financial Aid systems/FASFA applications
Refer to workshops focused on computer skills and digital literacy
Provide direct assistance in completing scholarships
Enrollment assistance, workshops and college trips
Manage general financial literacy training
Career exploration and career fairs
Post-secondary colleges/universities; various departments
Other social services for additional support
Financial Literacy & Career Resources
iGrad

This program helps college students and graduates succeed with custom financial literacy programs for colleges and resources for financial aid questions, careers, personal finance, and more.
To find out more, go to https://ghc.igrad.com/landing/washington-students-ghc. If you need assistance in navigating this program, please email us at trioeoc@ghc.edu. One of our staff members will assist you. We are here help!
Register with TRIO EOC
To find out more about TRIO EOC and enroll in the program, please complete the participant eligibility form below. It should not take more than 5 minutes and will assist TRIO EOC personnel with serving you properly.
Contact Us
Want to learn more, ask a question or get help?
Lizbeth Sanchez (she/her/ella/elle): Program Coordinator
(800 Building); 863
lizbeth.sanchez@ghc.edu
360-538-4157
Languages: English,Tarasco, Español, Français
Angela Anderson (she/her): TRIO EOC Intern
Riverview Education Center, Raymond (1st Floor)
trioeocws@ghc.edu
360-538-4023
Languages: English and Spanish
Kat Gomery (she/her): TRIO EOC Intern
Main Campus, Aberdeen; 855 (800-Building)
trioeocws@ghc.edu
(360) 532-9020
Languages: English
Locations
We are currently located at the GHC Campus Main campus in the 800 building. This move is temporary. We are also located at the GHC Riverview Center in Raymond (Office 108) and at the Columbia Educational Center in Ilwaco (Office 102). The mailing address is: 1620 Edward P. Smith Dr., Aberdeen, WA 98520