Free Student Tickets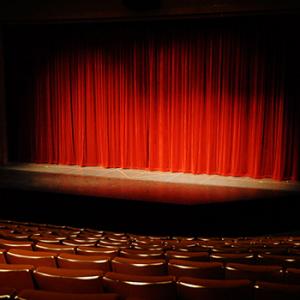 As a student at Grays Harbor College you are eligible to receive free tickets to the Bishop Center for Performing Arts for each performance and the 7th Street Theater for select movies.
Bishop Center Tickets
To receive up to two (2) free tickets to each of the Bishop Center events you will go to the Bishop Center Ticket Booth at least 30 minutes before a show. You will need to present a current Student ID. For a look at the current season please visit the Bishop Center website.
Due to COVID-19 the 2020-2021 Bishop Center's scheduled events have either been canceled or are being offered virtually. You can get more information on the Bishop Center Website.
7th Street Theatre
Each student is eligible to receive (2) two free tickets to the 7th Street Theatre for select movies. Students can pick up their free tickets in the Office of Student Life. Students must present a current Student ID. For a look at the current movie series please visit the 7th Street Theatre website.
Due to COVID-19 tickets for 7th Street Theatre movies are being handled on a by appointment basis. To make an appointment to pick up tickets for a movie, email richard.sommer@ghc.edu and include which movie you are wanting to go to.