Human Resources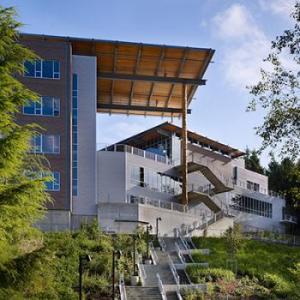 The Human Resources office at Grays Harbor College is the place to go for questions regarding reasonable accommodation, employment, work study employment, payroll and benefits, and labor relations.
Location & Hours
Come and visit the Human Resources office today. We are located on the 3rd floor of the "Jewell C. Manspeaker" 2000 building, in Suite 2307. The Human Resources office is open Monday - Friday from 8:00 a.m. - 4:30 p.m.
Contact Information
Main Telephone Number
360-538-4218
Fax Number
360-538-4136
Email Address
hr@ghc.edu
Physical & Mailing Address
1620 Edward P. Smith Dr
Aberdeen, WA 98520
Reasonable Accommodation
Applicants with disabilities who require assistance with the application and employment process will be accommodated to the extent reasonably possible. Requests should be made to the Human Resources Office by calling 360-538-4218. Persons who are deaf or hard of hearing may dial 711 to place a call through Washington Relay, the state's free telecommunication access service.
Equal Opportunity
Grays Harbor College is an equal opportunity employer. The Board of Trustees and Grays Harbor College are committed to providing equal opportunity and will not discriminate in terms and conditions of employment and personnel practices. Decisions are made without regard to race, color, national origin, age, perceived or actual physical or mental disability, pregnancy, genetic information, sex, sexual orientation, gender identity, marital status, creed, religion, honorably discharged veteran or military status, or use of a trained guide dog or service animal.