Areas of Study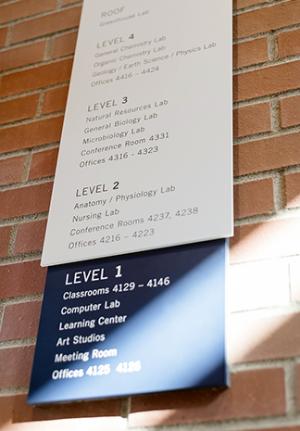 Grays Harbor College (GHC) has proudly served the residents of both Grays Harbor and Pacific counties for over 85 years. We are focused on success of all varieties – helping students as they work towards an Associate or Bachelor degree; teaching new skills that could lead to a new or improved job; or encouraging someone as they strive to earn a GED®, master English as a new language, or enroll in any one of our community special interest courses. GHC can help you reach your goals.
Explore the Degrees and Certificates offered by Grays Harbor College. At Grays Harbor College, we offer Associates Degrees that can be used to transfer to a four-year college, Professional/Technical Degrees that can help to train students in a particular field that can lead to new career opportunities in the workplace, and four-year Bachelors Degrees that allow students to build upon their already valuable two-year degree to help them land higher paying jobs and promotions.
Students come to college with various levels of knowledge and skills in reading, writing, and math and different previous educational experiences. Our transitions program classes are designed to help students start on a pathway to a college degree or employment by improving the fundamental knowledge necessary to be successful in the college coursework required to meet their academic goals. Courses include adult basic education, English Learning Aquisition (ELA), and High School completion.
Community Education classes address subjects related to leisure, lifestyle and special interest. Courses range from single day seminars to several weeks. Courses are non-credit and are taught by community professionals experienced in their chosen field.
Running Start provides students an option of earning college credits at Grays Harbor College while simultaneously earning credits towards their high school diploma. Running Start Students do not pay tuition, but they do pay college fees and buy their own books, as well as provide their own transportation.