Degrees and Certificates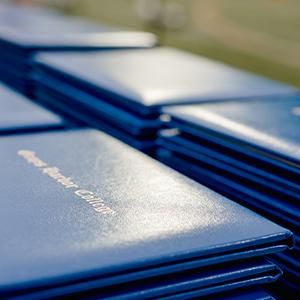 Grays Harbor College has proudly served the residents of both Grays Harbor and Pacific counties for over 85 years. We are focused on your success, whether you want to earn an Associate degree, a Bachelor of Applied Science degree, a Professional/Technical degree, complete your high school diploma, or become more proficient in English.
Transfer Degrees
Direct Transfer Degrees (DTA's) let you transfer to a 4-year school in Washington as a college junior. If you want to explore different areas before you decide what to major in, then the AA-DTA is a good choice. If you already know you want to major in science, engineering, nursing, business, or music, you can choose that path.
Career Technical Education (CTE) Degrees
Career Technical Education (CTE) Degrees let you gain the knowledge and skills needed to enter the workforce, whether you are starting out or changing careers.
Associate in Applied Science (AAS)
Associate in Technology (AT)
Certificate of Completion (CC)
Certificate of Achievement (CA)
Grays Harbor College also offers various Certificates of Achievement. For a list of those, go to the Professional / Technical Degrees page and choose the Area of Study you are interested in on the left.
Bachelor Degrees
Bachelors of Applied Science degrees prepare you for in-demand careers in our area.