Student Employment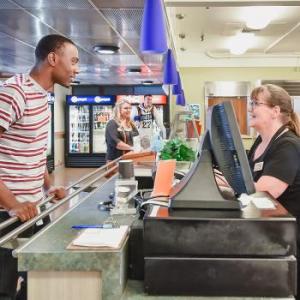 There are many different ways for GHC Students to gain valuable work experience while pursuing their educational goals. Follow any of the below to see current job opportunities:
Paid Work-Study positions are on-campus, have flexible schedules, and can give students experience in their area of study. These positions available to students who are maintaining satisfactory academic status in at least (6) credits each quarter, and have completed a financial aid application (FAFSA).

AmeriCorps CLEC positions are volunteer positions on campus focusing on improving student success and strengthening our community. Positions are part or full time, and AmeriCorps Members receive a small living stipend while volunteering, and an education grant at the end of their appointment.

GHC On-Campus Employment GHC is always looking for dedicated part-time, regularly scheduled, temporary staff.
Student employment is managed through the Human Resource Office, Manspeaker Instructional Building 2307. Questions? Contact susan.moyles@ghc.edu.