Academic Catalog
Greetings and Welcome to Grays Harbor College!
OPPORTUNITY.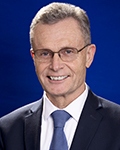 While you may not realize it, one of the many opportunities offered by Grays Harbor College is probably what prompted you to enroll at GHC. Perhaps it was the affordable way you could get the first two years of a four-year degree completed before leaving home. Maybe enrolling in one of our many workforce training programs means you will have new job-ready skills. Our Transitions classes in basic English, math and English language acquisition will give you a foundation for further education. Finally, our three newest opportunities — Bachelor of Applied Science degrees in Teacher Education, Organizational Management and Forest Resource Management — give you the option to continue on right here at GHC or come back to finish a degree started a while ago.
Now that you are enrolling at GHC, we continue to offer you opportunities for help in your courses through our Learning Center, for guidance in your next decisions about career and/or education at our Student Success Center, for scholarships through our generous GHC Foundation, for assistance in researching at the Spellman Library, even for information on how to join one of our numerous clubs through our Student Life office. I have just mentioned a few; students at GHC have access to a myriad of opportunities, whether they come to campus every day or attend remotely as online students.
Plan to take advantage of every opportunity that brought you to the College, plus the services we offer you as long as you are a student here. I hope you soon will agree that enrolling at Grays Harbor College is the best decision — the best opportunity — for you.
Enjoy a successful year!
Dr. James Minkler,
President
Related: Course Descriptions
For a list of course descriptions, go to the Course List and select the course you are interested in.