Student Life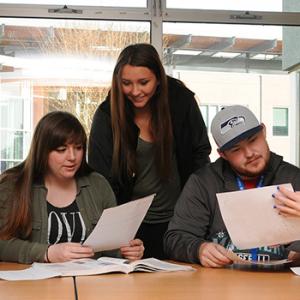 Successful students are involved in their education both in and out of the classroom. Research has shown that involved students have a better chance of reaching their academic and personal goals. At Grays Harbor College, there are a variety of ways that students can be involved. Supported by the Services and Activities (S&A) fee collected from every student's tuition, The Student Life Office provides events, trips, lectures, intramural, concerts, clubs, multicultural programs, leadership opportunities and more.
The Associated Students of Grays Harbor College (ASGHC) funds over 20 programs and services across campus. The Office of Student Life encourage students to have a voice in how their S&A fees are spent. Currently, ASGHC funding supports performing arts, readership programs, clubs, lectures, trips, athletics and many other programs and services. See: Student Budget Committee- 2018-2019 Budget Process
Students also get free tickets to the Bishop Center and 7th Street Theatre Movie Series.