Harbor Landing Food Pantry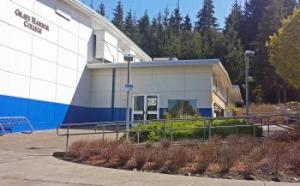 Student Government has partnered with Coastal Harvest and the Foundation to open the Harbor Landing Food Pantry, a food pantry available to both students and members of the community.
Our mission is to reach students and community members who may be struggling to find their next meal by providing them with nutritious food to bring to their homes. We aim to lessen the food insecure population both on campus and in the Aberdeen community, so that students may be able to focus more on their studies and less on hunger.
Location and Hours
We are located on the front left side of the 500 Building (Gym). Our front doors face the bus stop.
We are currently open: Tuesdays, 10:00 am-2:00 pm
Food Drive Recap
Monthly Newsletter
Donating and Volunteering
Or at the GHC Foundation Office:
Grays Harbor College Foundation
1620 Edward P. Smith Dr
Aberdeen, WA 98520 [map]
Email: foundation@ghc.edu
Phone: (360) 538-4024
Fax: (360) 538-4299
For Volunteers:
If you are interested in volunteering during the 2018-2019 school year, please contact:
Alejandra Moreno Castro
P: 360-538-4096
E: alejandra.morenocastro@ghc.edu
Did you know?
In 2016, 1 in 8 Washingtonians did not get enough food to meet basic nutritional needs
1 in 5 kids in Washington live in a household that struggles to put food on the table
1 in 7 Washingtonians rely on SNAP. Half of those people are kids.
1 in 6 Washingtonians relies on their local food bank
(Source: Hunger Food Facts)