Harbor Landing Food Pantry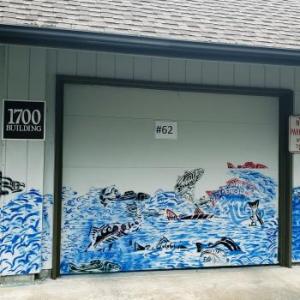 About the Food Pantry
ASGHC has collaborated with Coastal Harvest and the Grays Harbor College Foundation to open the Harbor Landing Food Pantry, a food pantry available to both students and members of the community.
Our Mission
Our mission is to reach students and community members who struggle to find their next meal by providing them with nutritious food to bring to their homes. We aim to decrease the food insecurity for people both on campus and in the surrounding community so that students can focus more on their studies and less on hunger.
How the Pantry Works
Step 1: During your first visit, you'll be asked to fill out a short application with basic information such as zip code and family size. This information is reported back to our community partner, Coastal Harvest. There is no need to bring an ID (except a student ID for students) or proof of income or financial need. You will be provided with a "membership card" which you will use on future visits.
Step 2: After you complete your application, a volunteer will give you a shopping bag. You will be able to take the available items needed in your household. Available items may include frozen and non-perishable foods, snacks, hygiene items and donated goods. Items per week can fluctuate.
Step 3: Come back next week as needed!
Business Hours
We are open every Tuesday from 10:00 am to 2:00 pm for Students AND Community members.
If you need food at another time, please contact the pantry to set up an appointment. Our contact information is below. Together, we will schedule a time to meet at the pantry.
New Location
Our location has changed for the duration of the renovation project on our existing location on campus. We are now located at building 1700, the Aquaculture Center, in Parking Lot B, straight past the Bishop Center for the Performing Arts.
Donate Food
The Harbor Landing Food Pantry accepts food donations! You can drop off your donations on Tuesdays between 10:00 AM and 2:00 PM. You can also contact the food pantry to schedule a time for a team member to accept your donations.
We accept produce, dairy and other perishable items, as well as canned goods. Please visit Northwest Harvest for a list of suggested shelf-stable foods to donate: https://www.northwestharvest.org/ways-to-give/donate-food/
Pantry Contacts
Email: foodpantry@ghc.edu
Phone: 360-538-4233
We are excited to see you! Please spread the word about the Harbor Landing Food Pantry to everyone!
Did you know?
1 in 10 Washingtonians consistently struggle with hunger.
1 in 6 Washington kids live in a household that faces challenges in putting food on the table.
1 in 8 Washingtonians relies on SNAP. Half of those people are kids.
One million Washington residents visited a food bank in the past year./strong>
(Source: Hunger Food Facts)