Board of Trustees
The board is composed of five trustees who are appointed by the governor of Washington and confirmed by the Senate. The trustees represent the public interest and ensure the basic fiscal integrity of the college.
Current Board Members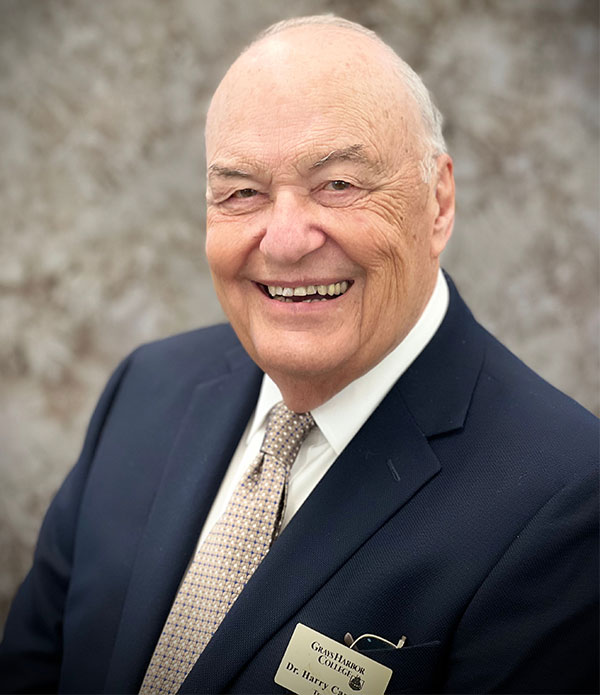 Dr. Harry Carthum (Chair)
Appt. Nov. 2014. Educational Consultant and co-owner, Westport Property Dev. Former: Retired public school admin. BA, English, N. Park College; M.Ed. Sp. Ed., Central WA Univ.; Ed.D. Educ. Ldrshp., Seattle Univ. Current: Past-Pres., Westport Grayland CoC; Pres., Capital Region ESD 113 Board of Dir.; Member, WA Assn. of School Admin.; Member, Greater Grays Harbor, Inc.; Board Member, Community Opportunities for Parenting Education (COPE). Former: Member, Council for Exceptional Children; Board Member, The ARC of Washington State; Board Member, WA Assn. for Supervision and Curriculum Dev.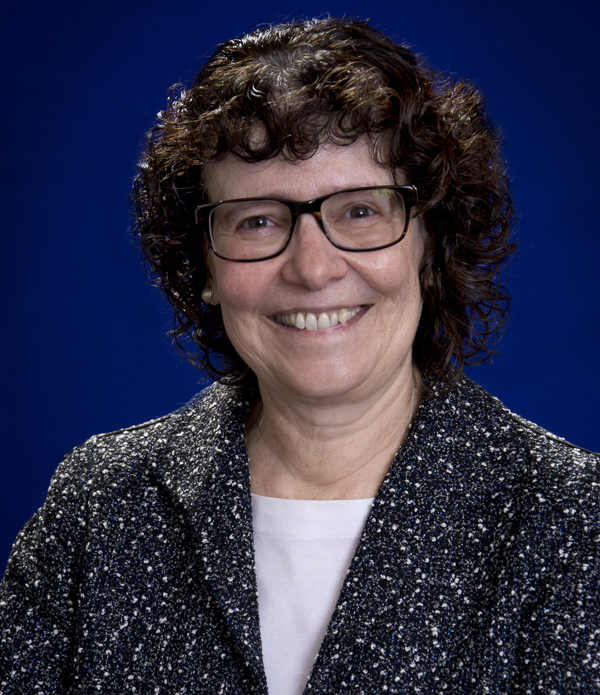 Dr. Paula Akerlund (Vice Chair)
Appointed July, 2018. Dr. Akerlund received a Bachelor's degree in psychology from Mount Holyoke College, a Master's Degree in Speech Pathology from the University of Oregon, and a Doctorate in Educational Leadership from Seattle University. She worked as a Speech and Language Pathologist in school districts in Eugene, Oregon and both Kent and Aberdeen, Washington. She served as an Education Specialist with the Aberdeen School District before becoming Director of Special Services with the Olympia School District. She then served as Superintendent of the Willapa Valley School District for seven years and as Superintendent of the Ocosta School District for six years. When she assumed the position in Ocosta, the District had failed two bond measures intended to fund the replacement of a deteriorating elementary school. Recognizing that the possibility of an earthquake and tsunami posed a significant risk to her coastal community, Dr. Akerlund led a successful campaign to approve a bond measure to construct a new elementary school. That project included construction of the first tsunami vertical evacuation structure in North America. Dr. Akerlund has been recognized internationally, in newspapers, magazines, and television, for her vision and leadership and commitment to ensuring the safety of her school community. Dr. Akerlund retired in 2017 after forty years in public education.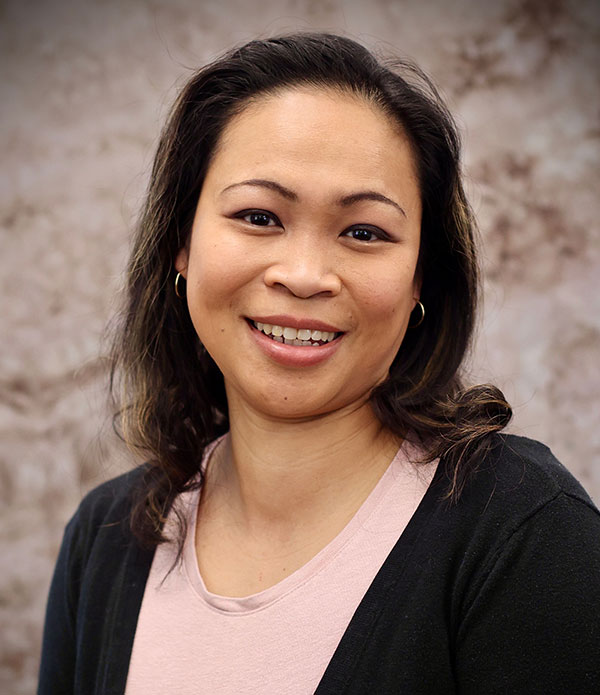 Ms. Aliza Munoz Esty
Appointed February 2022. Governor Jay Inslee announced the appointment of Aliza Munoz Esty to the Grays Harbor College Board of Trustees. Esty brings a diverse professional background to the board, which includes serving as a business administrator for a small-to large-scale events company, Manager of the Islander in Westport, District Office Manager Assistant for the Ocosta School District, and more recently as a Fiscal Tech for Grays Harbor County Public Health. She currently oversees water utility operations in the public utilities department at Grays Harbor Water District #1, where she provides guidance and assistance to the Commissioners. She also recently opened a bookkeeping business serving local organizations.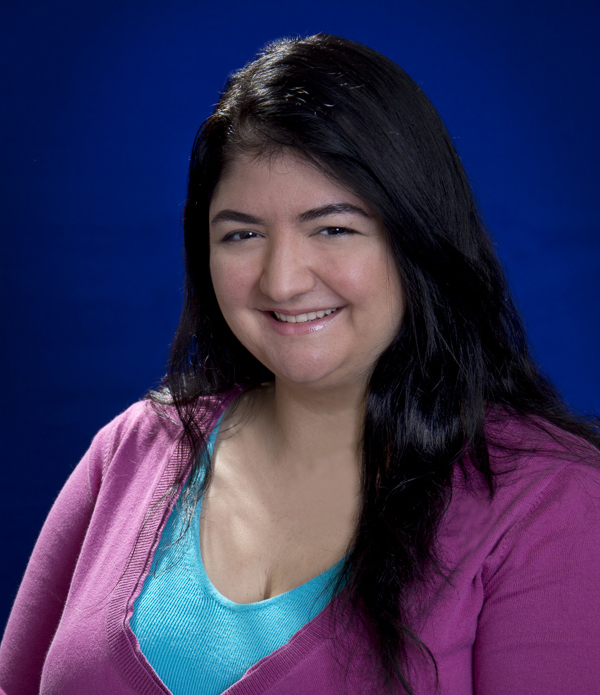 Ms. Astrid Aveledo
Appointed November 2018. Executive Director for the Dispute Resolution Center of Grays Harbor & Pacific Counties. For her leadership in serving tribal and Spanish speaking community members, she received the Washington Mediation Association's 2018 Champion Award. She also currently serves as the co-president for Resolution Washington, the Association for Dispute Resolution Centers in Washington State. Growing up in Taholah and Venezuela, the new trustee completed her bachelor degree in political and administrative sciences from the Universidad Central de Venezuela and her master degree in public administration from the University of Washington. Prior to working at the Dispute Resolution Center, she worked as an organizational consultant and Guardian Ad Litem.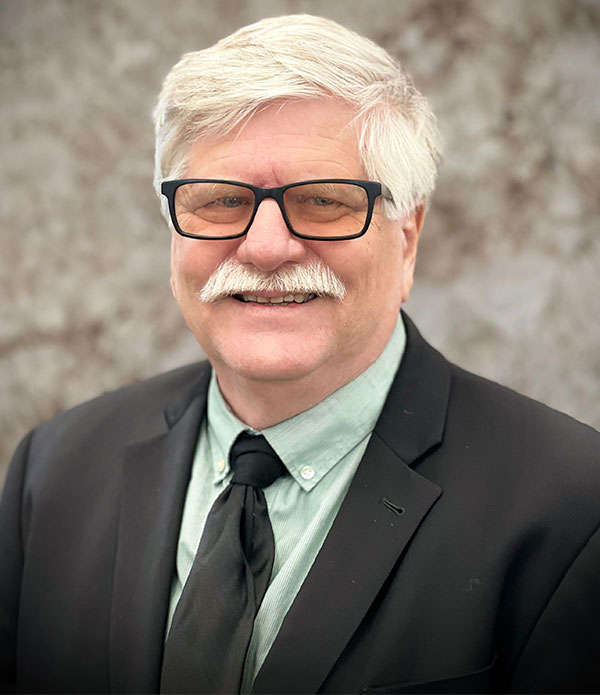 Mr. James R. Sayce
Jim has over 30 years' experience working in local, city, regional, state, and at national level in land use, infrastructure development, regional planning and economic development. Raised as a cranberry farmer and a graduate of Evergreen State College (B.Sc..), and University of California, Irvine (Ms.Bio.Sci), and Ag Forestry Education Foundation, Jim brings a healthy dose of science training, analytic thought and farm sense reality to any project. Jim currently sits on the Department of Natural Resource Solution Table in resolving endangered species/forest production issues and has served over 10 years on the Pacific County Planning Commission.
2023 Board Meeting Schedule
All regular meetings take place in Room 4331 in the Schermer Instructional Building on the Grays Harbor College campus unless otherwise specified.
Date
Agenda
Minutes
January 17
1:00 pm
In-Person & Zoom

February 15 (Special Meeting)
3:00 pm
In-Person

Agenda
Minutes
February 17 (Special Meeting)
3:00 pm
In-Person
Agenda
Minutes
February 18 (Special Meeting)
3:00 pm
In-Person
Agenda
Minutes

February 21
1:00 pm
In-Person & Zoom

Agenda
Minutes

March 21
1:00 pm
In-Person & Zoom

Agenda

April 18
1:00 pm
In-Person & Zoom

May 16
1:00 pm
In-Person & Zoom

June 20
1:00 pm
In-Person & Zoom

July 18
1:00 pm
In-Person & Zoom

August 15
1:00 pm
In-Person & Zoom

September 19
1:00 pm
In-Person & Zoom

October 17
1:00 pm
In-Person & Zoom

November 21
1:00 pm
In-Person & Zoom

December 19
1:00 pm
In-Person & Zoom
Master Plan