Assess Your Skills (CPT)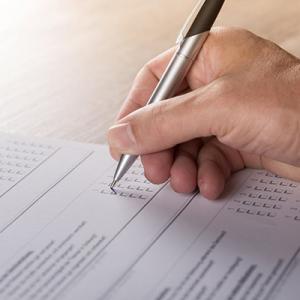 Attention: Placement Testing by Appointment Only
Due to COVID-19, placement testing is currently by appointment only. To schedule a placement test, call 360-538-4099.
Student Success is a high priority at Grays Harbor College. For students just starting at GHC, we want to do everything we can to make sure you get off to a great start and the College Placement Test (CPT) helps by measuring your current knowledge and skill in reading, English and math.
Who Needs to Take It?
The test is required of all students planning to register for a course that has a reading, English or math prerequisite. There are some exceptions.
Taking the Test
Prepare for the Test - You want to do your best on the placement test so the scores provide an accurate assessment of your current skills and abilities. Keep in mind that this information will be used to help determine whether you need to take pre-college or college level courses.

Pay for the Test -To make payment, you will need your student ID number. You can pay in person at the GHC Cashier's Window or by calling 360-538-4040. The fee must be paid before taking the test. Grays Harbor College charges the following fees for taking the CPT:

Full CPT - $15.00
Each Section - $5.00 (In certain situations, you may only need to take part of the CPT).
Retakes - $5.00 per section with a maximum of $15.00


Take the Test - The Student Support Center (located in the 100 Building) conducts computerized placement testing on a drop-in basis.

Testing hours are Monday - Friday from 9:00 a.m. - 2:00 p.m. (except during the summer when the college is closed on Fridays).
Photo ID is required
The test is not timed but may take you approximately 1 1/2 hours to complete.
You may not use calculators, dictionaries, notebooks or other papers except scrap paper provided by the Testing Center.
Have Questions?
You can call us at 360-538-4099, email us at counseling@ghc.edu, or visit us in the Student Support Center located in the 100 building of the Aberdeen campus.