Assess Your Skills (CPT)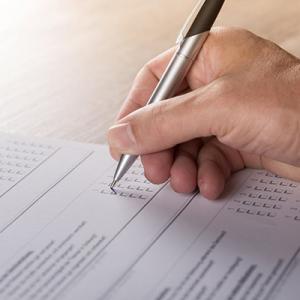 Student Success is a high priority at Grays Harbor College. For students just starting at GHC, we want to do everything we can to make sure you get off to a great start and the College Placement Test (CPT) helps by measuring your current knowledge and skill in reading, English and math.
College Placement Test
Placement testing is by appointment only at this time. Please contact us to make an appointment.
English and Math placement can be determined using Placement testing, previous college transcripts, or assessment of your high school transcript (if you have completed high school in the last 2 years).
Contact us at 360-538-4099 or via email at studentsupport@ghc.edu. Be sure to include your name, telephone number, and question. We'll get back to you as soon as possible.
Who Needs to do College Placement Testing?
College Placement Testing is required of all students planning to register for a course that has a reading, English or math prerequisite. There are some exceptions.
Taking the Test
Prepare for the Test - You want to do your best on the placement test so the scores provide an accurate assessment of your current skills and abilities. Keep in mind that this information will be used to help determine whether you need to take pre-college or college level courses.

Pay for the Test -To make payment, you will need your student ID number. You can pay in person at the GHC Cashier's Window or by calling 360-538-4040. The fee must be paid before taking the test. Grays Harbor College charges the following fees for taking the College Placement Test (CPT):

Full CPT - $15.00
Each Section - English/Reading, $5; Math, $10
Retakes - $5.00 per section with a maximum of $15.00


Take the Test

Photo ID is required
The test is not timed but may take you approximately 1 1/2 hours to complete.
You may not use calculators, dictionaries, notebooks or other papers.
Have Questions?
You can call us at 360-538-4099, email us at studentsupport@ghc.edu.