Support for First-Generation College Students
Did you know that more than 80% of the students attending GHC are either first-generation or low-income students?
What is a First-Generation College Student?
A first-generation college student is one who has parents who have not completed a four-year degree. But there is a bit more than that. If your parents took a few classes and did not complete a four-year degree, you are one of us. If your parents went to college and completed a two-year degree (most of the degrees from GHC), we still count you as first-generation. If you are in a single-parent household, and your other parent who does not live with you has a degree, we will still consider you as a first-generation student. Also, if your parents completed a degree after you turned 18, we will consider you a first-generation student.
The idea is that if you did not have a parent guiding you towards college beginning when you were young, you are probably one of us.
Are You A First-generation Student?
Why is that Important?
Going to college and being successful requires many, many steps. Parents who have completed a four-year degree can guide their family members through those steps. When first-generation students get started, they do not know what it is that they need to know to succeed.
GHC knows being a first-generation (or low-income) student makes college a lot tougher.
The college has developed programs to support these students and help them to be successful Here is a list of programs that have made specific efforts for first-generation students.
Grays Harbor College has three TRIO projects including: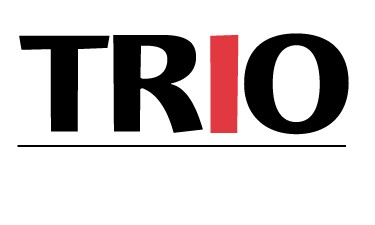 We have also put together a number of links to help guide your way.
Tips for First-Generation Students
Connect with as many campus groups as possible. Find a student community that meets your needs and with whom you feel comfortable. If you establish a network of friends on campus, there's no need to go home every weekend.
Don't be afraid to ask for help. Most campuses have excellent student support services that can provide tutorial, emotional and social services. You're not the first person to experience the anxiety of being at college. Others can and will help you.
Get to know your professors. Most educators enjoy talking to students who are eager to learn. That's why they became teachers in the first place. Show up to their office hours and engage them.
Remain close to your financial aid officer. Make sure he or she has a good understanding of your situation. Be your own best advocate.
Recognize there will be many ups and downs. College is hard, but the difficult times often pass quickly. Stick with it through graduation. Quitting is often the worst possible solution to any problem you may encounter.
Famous First-generation College Students
Viola Davis
Academy Award Nominated Actress
Colin Powell
65th US Secretary of State
Tennessee Williams
Award-winning playwright
Sonia Sotomayor
Supreme Court Justice
Howard Schultz
CEO of Starbucks
Michelle Obama
44th First Lady of the United States
Michael Blecker
Executive Director, Swords to Plowshares
Tom Bradley
Former mayor of Los Angeles
Gerald Ford
38th President of the United States
Clarence Thomas
Supreme Court Justice
Kenny Troutt
Founder and Executive Director of Excel Communications
Oprah Winfrey
Celebrated talk show host, television network owner, actress, producer and philanthropist
Barney Franks
Former US Congressman
Brian Greene
Theoretical Physicist and Mathematician
Ursula Burns
First African American woman to head a Fortune 500 company
Bill Clinton
42nd President of the United States
Elizabeth Warren
U.S. Senator
Ruth Bader Ginsburg
Supreme Court Justice
Brian Greene
Theoretical Physicist and Mathematician
Samuel Jackson
Actor and film producer
Ruth Simmons
First African American women to head a major college or university – Former President of Smith College, Former President of Brown University
Ken Langone
Investor and Home Depot Co-Founder
John Lewis
Georgia congressman and Civil Rights hero
Thurgood Marshall
First African American Supreme Court Justice
Viet Nguyen
Pulitzer Prize-winning author
Richard Nixon
37th President of the United States
Laurie Richer
Medical Director of Univ. California San Francisco Trauma Recovery Ctr
J.D. Vance
Author, U.S. Senator
Margaret Thatcher
Known as "the Iron Lady" – Britain's first female Prime Minister
Henry Louis Gates, Jr.
Director, Writer, Filmmaker, Historian, and Critic. Harvard professor
Dr. Ben Carson
Neurosurgeon and first physician to successfully separate conjoined twins