TRiO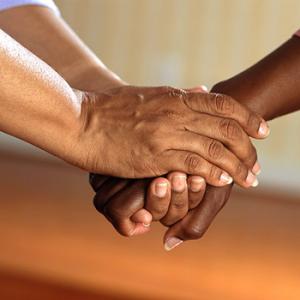 TRiO provides all sorts of assistance to students who are new or unfamiliar with the college system. Our activities are designed to increase students' academic success at the college and assist in transfer to four-year schools.
About TRiO
TRiO is a federally funded program that works with up to 160 students at a time. This gives the TRiO staff a real chance to take the time to get to know the students and find out how we can best help.
What does TRiO do?
The most important thing that TRiO does is Process Education, teaching students how to be successful in the college environment. There are many excellent faculty here who teach specific academic material, but TRiO teaches students how to make it through college with flying colors!
Along with teaching students how to be successful in college, we offer:
Academic assistance
Transfer planning
College catalogs and materials
Long term academic planning
College visits/tours
Scholarship writing
Reading efficiency
Writing instruction
FAFSA completion
Learning style assessment
College application strategy
Contact with college recruiters
Provide college skills workshops
Cultural and education events
Financial aid preparation and assistance
This all comes together in the development of an Individual Action Plan, where you outline your path to success and we help you meet your goals.
Getting Started
We look at a few things to get you started; are you eligible, do you have need, and do you want to complete a four-year degree.
Eligibility
A U.S. citizen or permanent resident.
Currently enrolled for 6 credits (or more) at college level or accepted to Grays Harbor College.
A member of one or more of the following:

A first-generation college student (meaning that neither parent has received a four-year degree prior to the student turning 18).
Low-income based on federal standards, if you receive a Pell Grant you may qualify.
Have a documented physical or learning disability.

Have an academic need and motivated to complete an Associate's degree from Grays Harbor College and pursue a four-year degree from another college or university.
Next Steps
We sit down and chat about your plans here at the college. We then look to see if there are areas where we could be helpful in your academic pursuits. During this conversation we look at your school experience in the past, present, and your goals for the future to see if there are areas we could help with. For some students it's one thing and for others it is a combination of factors. Either way, we can help!
Stop by our office and talk with us! We are located on the ground floor of the John Spellman Library in Room 1514. You can also call us at 360-538-4076.