TRIO
TRIO provides assistance to students who are new or unfamiliar with the college system. Our activities are designed to increase students' academic success at GHC and assist in transfer to four-year schools.
Virtual Assistance Contact Information
Google Voice Numbers, available to call and text:
Dave: (360) 209-4136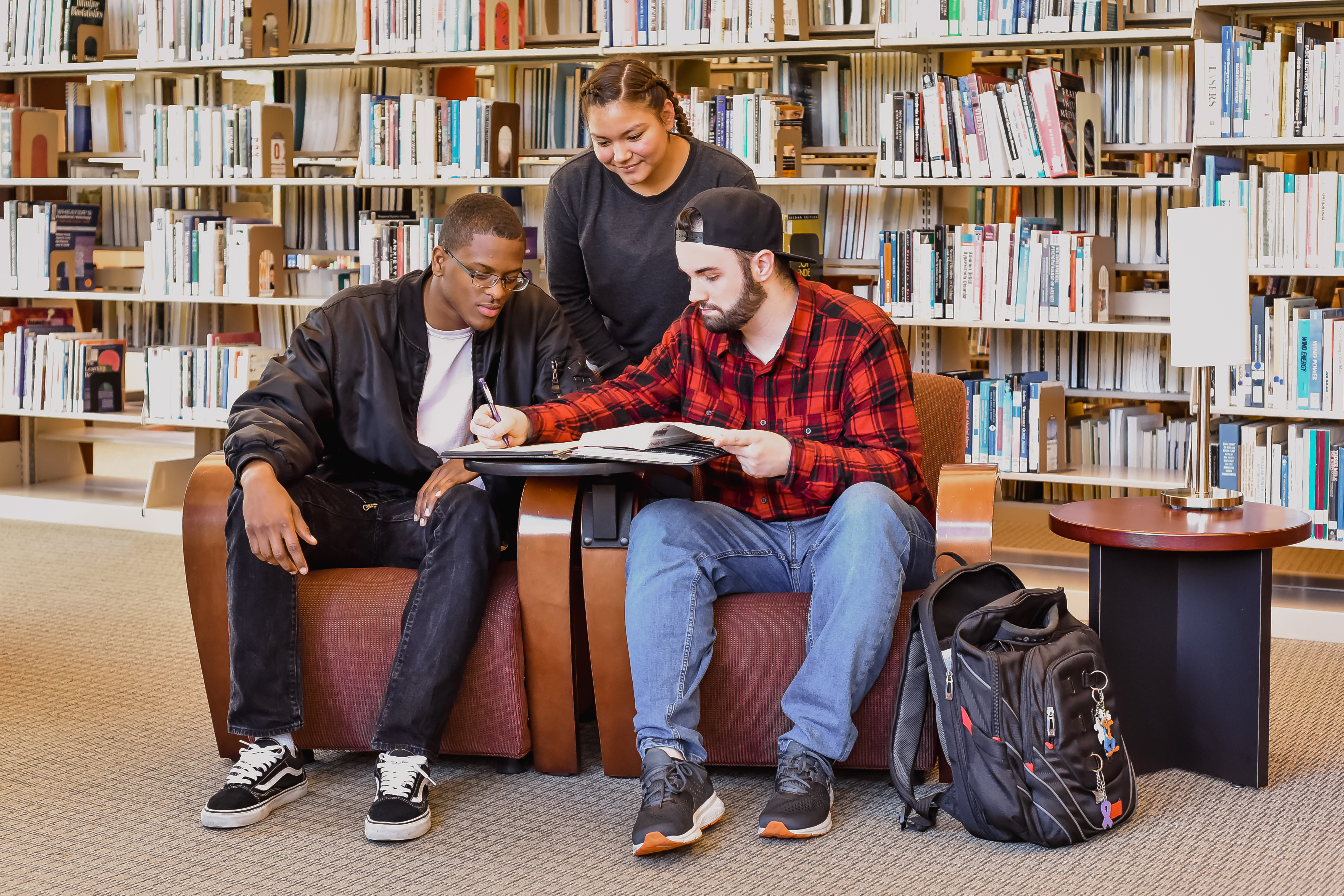 Kenji: (360) 209-4084
Michelle: (360) 209-3351
Tony: (360) 209-3325
About TRIO
TRIO is a federally funded program that works with 280 students each year. This gives the TRIO staff the time to get to know you and find out how we can help.
What does TRIO do?
The most important thing that TRIO does is Process Education, teaching students how to be successful in the college environment. There are many excellent faculty here who teach specific academic material, but TRIO teaches students how to make it through college!
Along with teaching students how to be successful in college, we offer:
Academic assistance
Transfer planning
College catalogs and materials
Long term academic planning
College visits/tours
Scholarship writing
FAFSA completion
Learning style assessment
College transfer strategy
Contact with college recruiters
Provide workshops designed to help you succeed
Cultural and education events
This all comes together in the development of a Master Achievement Plan, where you outline your path to success and we help you meet your goals.
Getting Started
We look at a few things to get you started; are you eligible, do you have need, and do you want to complete a four-year degree.
Eligibility
A U.S. citizen or permanent resident.
Currently enrolled or accepted to Grays Harbor College.
Meet one or more of the following criteria:

A first-generation college student (neither parent has received a four-year degree).
Income eligible based on federal standards, if you receive a Pell Grant you may qualify.
Receiving services from AccessAbility Services (formerly Disability Support Services).

Have an academic need and be motivated to complete an Associate's degree from Grays Harbor College.
Will pursue a four-year degree.
Next Steps
We sit down and get to know your plans here at the college. We want to hear about the areas we could be helpful. That could be academics, career planning, or academic planning. During this conversation we look at your school experience and your goals for the future. We want to see what areas we can help with. Either way, we can help!
We are located on the ground floor of the John Spellman Library in Room 1512 & 1514. You can also call us at 360-538-4076.
TRIO Staff

Jose "Tony" Garcia
TRIO Director Jose "Tony" Garcia began work with TRIO programs as a counselor at San Diego State University in Upward Bound TRIO before coordinating the UB Math Science program at UC San Diego. As the director of GHC's two TRIO programs – "SSS" (Student Support Services) and SSS STEM here at GHC, Tony states that the best part of his 17-year career has been helping first generation, low-income students like himself navigate college successfully. After earning his AA at San Diego Mesa College, Tony went on to earned bachelor's degrees in both Chicano/a Studies and Spanish and his master's degree in educational leadership at UW-Tacoma. Tony's worst-kept secret is that he is a big sports fan – especially baseball - and that he "bleeds Dodger blue"!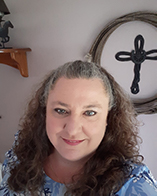 Michelle Roos
TRIO Program Coordinator Michelle Roos is not only a proud GHC alum, but has worked at the college for 32 years and has seen and helped countless students passing through the college's doors. To Michelle "There is nothing more satisfying than watching students grow, excel and reach their dreams." She lists crafting - or at least buying lots of craft supplies – as a hobby as well as a love of tap dancing. In the category of things that others might not know about her, Michelle reveals that her dog Buckley runs the show at home!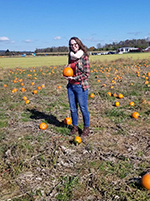 Savannah Thompson
Front office student staff member Savannah Thompson will be graduating with her AAS in Business Technology and a certificate in Medical Office Administrative Support this Spring, supporting her long-held goal of working in medical administration. She has worked in the TRIO office at GHC for close to three years and has been able to help her fellow students achieve their educational goals, while simultaneously accomplishing hers. After graduation she will be seeking medical office position where she can apply her both her new classroom and practical skills. A fun fact about Savannah is that she states "her dogs are at least 50% of my personality."

Kenji Seta
Student Support Specialist Kenji Seta started at GHC at a part-time math instructor as well as working on several years as the coordinator of the GHC Learning Center before joining the TRIO staff. Before that, he spent 20 Years in the Air Force as a radar operator, seven years at Home Depot and teaching engineering classes, but lists his job in TRIO as his most rewarding yet. Along the way he has earned a bachelor's degree in engineering, his MS in management and is now a doctoral candidate in education at the University of Washington - Tacoma. He's circumnavigated the globe and lists his Bacon Number as an impressive 3.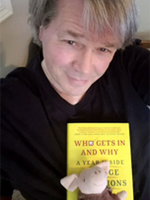 Dave Brown
Student Support Specialist Dave Brown has worked in higher education and human services for most of his career, including serving as a career counselor, internship coordinator, a director of corporate and foundation relations and grant writer after working in the TRIO Upward Bound program at Western Washington University (WWU) program following graduation there with degrees in music and college student services. His favorite part of his TRIO job is seeing his students graduate and successfully enter the world of work or pursue further education with the help of scholarships and other aid. His hobbies include supporting his favorite soccer team, Newcastle United, and admiring his wife who speaks four languages fluently, is a math and music whiz and the handy-person of their household.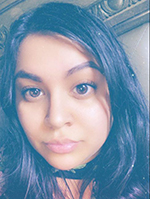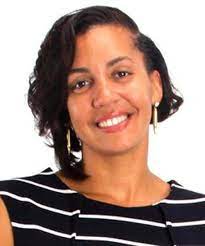 Lizbeth Sanchez
A long-time member of TRIO at GHC, Lizbeth Sanchez now serves as the TRIO Student Intern, where her duties include assisting the Student Support Specialists and other staff members while she is completing her Bachelors of Science degree in Organizational Management. While earning her AA in Biology at GHC, Lizbeth worked in the Counseling Center. Lizbeth loves working in TRIO as it gives her the chance to provide needed support to diverse and underrepresented students in danger of being left behind by institutional and societal inequalities. Lizbeth is interning in the TRIO office with the future goal of working in college student services, and in TRIO in particular. When not working or studying, she enjoys gardening, animals, hiking and exploring nature
Felicia Mullins
Student Support Specialist, Felicia Mullins comes to TRIO from WorkSource's WIOA Young Adult Career Services Program. She was the Program Manager for Grays Harbor Youth Works after several years as a business consultant and ten years as a paralegal. Felicia's experience includes commended service as a Paralegal in the United States Army Judge Advocate General's Corps. Felicia graduated from The Evergreen State College with a Bachelor's degree in Liberal Arts, and obtained her Master's in Business Administration from City University of Seattle, majoring in finance and sustainable business. She currently serves as a Board Member for Beyond Survival and volunteers for the Dispute Resolution Center of Grays Harbor and Pacific Counties. She is 110% dedicated to helping communities achieve positive economic and social outcomes. Currently, Felicia is serving as a TRIO SSS Student Support Specialist and a part-time EOC Student Support Specialist.
PageCarol Woods
Student Support Specialist Dr. PageCarol Woods formerly worked at GHC as Student Success Navigator for Athletics. Prior to her position in Athletics, she moved here from Florida with her husband Nathaniel Woods, Jr and two boys in 2019. There she worked as the Assistant Athletic Director for Compliance at Southeastern University. Dr. Woods earned her Bachelor's degree from Texas Christian University in Communication Studies, Master's degree from Liberty University in Strategic Communication, and her Doctorate degree from Southeastern University in Organizational Leadership. She is a first-generation college student and understands the needs of our students. She seeks to serve, encourage, and motivate students to their future careers/goals in life. When she is not serving the students, she is serving the community as a volunteer EMT, enjoying time with her family, and building furniture and other wood projects. Fun fact: Her husband works at the college as the Human Services professor and director.

Contact Information

Main Office: 360-538-2537
STEM Office: 360-538-4029
Michelle: 360-538-4076
michelle.roos@ghc.edu
Office: Room 1512
Savannah: 360-538-2537
savannah.thompson@ghc.edu
Lizbeth: 360-538-2537
lizbeth.sanchez@ghc.edu
Text: (360) 209-4452
Dave: 360-538-2518
dave.brown@ghc.edu
Text: (650) 265-1193
Felicia: 360-538-4237
felicia.mullins@ghc.edu
Text: (360) 747-7422
Kenji: 360-538-4060
kenji.seta@ghc.edu
Text: (360) 209-4084
PageCarol: 360-538-4208
pagecarol.woods@ghc.edu
Tony: 360-538-4098
tony.garcia@ghc.edu
Text: (360) 209-3325
Office: Room 1512