ctcLink for Students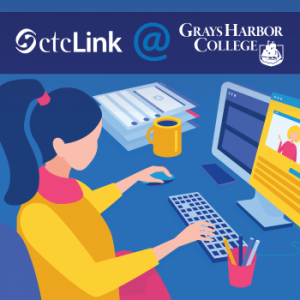 Beginning on Thursday, November 18, students can activate their ctcLink account and begin using ctcLink.
Activating Your ctcLink Account
How to Activate Your Account (watch video) - Use this Quick Guide to learn how to activate your ctcLink account. There are also numerous other how-to and quick guides on our Training and Quick Guides page that can help you become more familiar with the things you can do in the new student portal, ctcLink.
Additional support options including a self-paced Canvas Course and virtual help sessions are available on our ctcLink Support for Students page.
After Activation - Log in to ctcLink
Once you have activated your account, you can access the ctcLink Dashboard and log in.
Please Note: Do not delay activating your ctcLink account as you will use this new student management system to register for Winter Quarter with priority registration beginning on Monday, November 22. Winter quarter registration for continuing students begins Monday, November 29. Check your student email for more information.