Financial Aid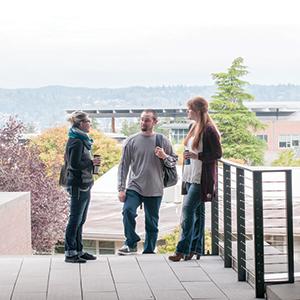 Grays Harbor College provides a comprehensive student financial aid program to eligible students. Financial aid is designed to provide assistance when student resources are insufficient to meet the cost of going to college.
Am I Eligible?
To be eligible to receive financial aid funds, students must meet all of these criteria:
have a high school diploma, GED or meet Ability to Benefit (ATB) criteria (to see if you qualify for ATB please complete our Ability to Benefit Form),
be an American citizen or eligible non-citizen,
be registered with Selective Service (if required),
not owe a repayment on a financial aid grant or be in default on a student loan and
be enrolled in a program that leads to a degree or certificate.
All financial aid awards are based on full-time enrollment (12 or more credits). However, aid is available for less than twelve credits. When enrolling for less than 12 credits, aid awards are prorated based on the number of credits.
Apply for Financial Aid
Applying for Financial Aid at GHC has never been easier. Applications for the following school year are due by May 1, so get started today!
Check the Status of My Financial Aid
Starting Summer 2022 your financial aid information including upcoming awards, outstanding requirements/documentation, and your satisfactory academic progress (SAP) status will reside within ctcLink. 
Students with outstanding requirements will be notified by email and to dos will be posted within their ctcLink account.
To view your financial aid information, please visit the Financial Aid section within your ctcLink account. If you have outstanding requirements, you will need to complete those before being awarded.
Access Your Financial Aid Information in ctcLink
Have Questions?
You can call us at 360-538-4081 or 1-800-562-4830, ext. 4081, or email us at finaid@ghc.edu