President's Cabinet
With direction from the Board of Trustees, the President's Cabinet leads day to day efforts at the college to support students, faculty, and staff.

Dr. Carli Schiffner
President
Dr. Carli Schiffner assumed the role of President of Grays Harbor College in July, 2023, bringing with her a wealth of leadership experience and a passion for higher education. Prior to her appointment as President, Carli served as the Deputy Executive Director of Education at the Washington State Board for Career and Technical Colleges (SBCTC). Her portfolio at SBCTC included workforce, transfer, dual credit, basic education for adults, corrections, Guided Pathways, policy research, student services, e-learning, and innovation. She championed tribal partnerships, expanded baccalaureate degree development, secured funding and implemented climate solutions curricular work, promoted accessibility, and advocated for student services.
In addition to her accomplishments at the State Board, Carli has held leadership positions at institutions in Washington State and New York State, including roles as the Vice President of Instruction at Wenatchee Valley College and Dean of Arts and Sciences at Yakima Valley College. She earned a bachelor of arts in history and political science from Gonzaga University, a master of arts in cultural and intellectual history from Drew University, and a Ph.D. in American History from Washington State University.
Carli is active in her community, serving as a trustee for 10 years for Humanities Washington and in leadership roles in the American Association for University Women. She enjoys spending time with her family and friends in Westport, attending her children's sporting events, reading a good book, and searching for the state's best clam chowder!
Vacant
Vice President for Instruction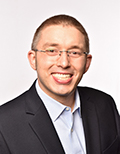 Dr. Cal Erwin-Svoboda
Vice President for Student Services
Cal re-joined Grays Harbor College in July 2021 and serves as the Vice President for Student Services. In this role he provides college-wide leadership and collaborates with other functional areas to promote student success and educational access through a high-touch, proactive approach to student outreach, retention and completion.
Before coming to Grays Harbor College, Cal worked for Clover Park Technical College for eight years, most recently as the Associate Dean for Student Success. Prior to Clover Park, he served at Grays Harbor College for six years as the Assistant Director of Student Life and had the additional responsibility of managing the Bishop Center. Collectively, Cal has over fifteen years of experience in the two-year college environment in a broad range of student services areas, including three revenue generating facilities and student union building management.
He received his Bachelor of Arts Degree in Public Relations from Gonzaga University, Master of Education Degree in Student Affairs Administration from Western Washington University, and Certification in Performing Arts Management from the University of New Orleans. Cal recently completed his Doctorate in Educational and Organizational Learning and Leadership at Seattle University. He has been engaged in service, leadership, and public speaking at the state and national levels.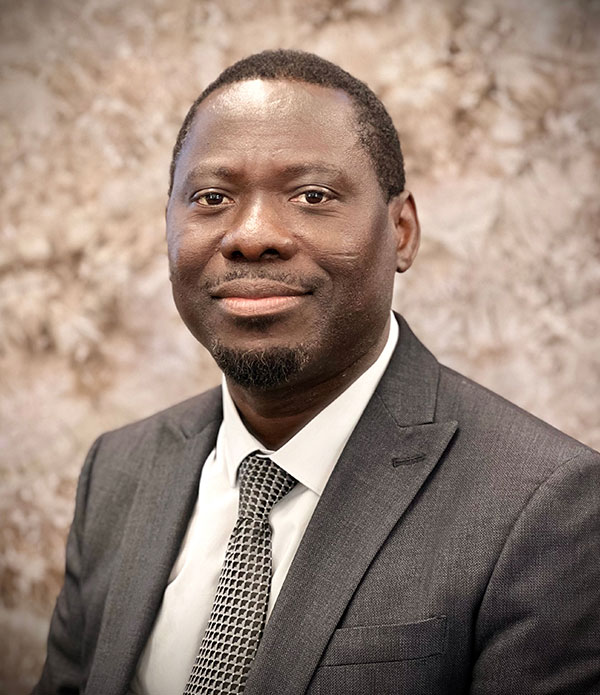 Kwabena J. Boakye, CPA, CIA
Vice President for Administrative Services
Kwabena joined Grays Harbor College September 2019. Before coming to Grays Harbor College he was Vice President for Fiscal Affairs at Atlanta Metropolitan State College (AMC), where he also served as Chief Financial Officer for AMC Foundation, Inc., and AMC Campus Projects I, LLC. His responsibilities included budgeting, accounting, financial reporting, treasury and banking relations, student accounts, human resources, payroll, procurement, auxiliary enterprises, police department, central receiving, conference center, facilities planning and plant operations. Prior to this he was Audit Manager for Special Projects at the University System of Georgia and Audit Director at Georgia Perimeter College. Kwabena worked in California as Senior Auditor for the Chancellor's Office, California State University System, Long Beach; Associate Finance Program Evaluator for California Department of Finance, Sacramento; Accounting Assistant for Miod & Co CPAs, LLP, Sherman Oaks and Staff Accountant for Gelfand, Rennet & Feldman, LLP, Los Angeles. Kwabena is a Certified Public Accountant and a Certified Internal Auditor. He holds Bachelor's and Master's degrees in Accounting from California State University in Northridge and Sacramento, respectively.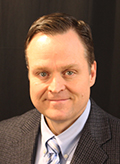 Darin Jones, SHRM-SCP
Associate Vice President for Human Resources
Darin was appointed as the Chief Executive of Human Resources at Grays Harbor College in July 2014. He served as the Chief HR officer at Westminster College in Salt Lake City for 11 years prior to arriving at GHC. He also worked as an HR professional in the medical management and consulting fields prior to moving to the higher education environment. He has served as the primary Risk Management officer at both GHC and Westminster College. He has training and experience with process improvement using Lean and Six Sigma. He earned a master's degree in Human Resources from the Huntsman School of Business at Utah State University and a bachelor's degree in sociology from the school of Humanities and Social Sciences at Utah State University.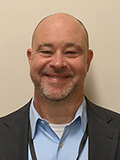 Derek Edens
Associate Vice President for Information Technology
Derek was appointed as the Chief Executive of Information Technology at Grays Harbor College in November of 2021. Previously, Derek worked for the David Douglas School District in Portland, Oregon in various roles for the last 22 years. While at David Douglas, he was a classroom teacher, technology instructor, and technology coach. Since 2010, Derek served as the Director of Technology, Assessment, and Accountability for the David Douglas School District. He earned his MAT from Concordia University, a Bachelor of Science in Psychology from Portland State, and an Oregon K-12 Administrative license from George Fox University.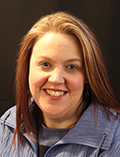 Kristy Anderson, M.P.A.
Associate Vice President for Institutional Effectiveness and College Relations
A native of Poulsbo, Washington, Kristy Anderson graduated from Western Washington University in 1995 and went on to earn an MPA in Public Administration from the Evergreen State College in 1997. Kristy began her professional career in the Planning Unit of the Washington State Department of Labor and Industries. She worked for 13 years at Olympic College serving as the Associate Dean for Planning, Assessment and Research. During this time, she led the college's Strategic Planning Committee, Co-Chaired the Outcomes Assessment Committee, and was responsible for Institutional Research and Institutional Effectiveness programs to support Student Achievement. From 2010-2013, Kristy served as the Director of Planning, Assessment & Research at the College of the Siskiyous in Northern California, where she served as the college's Accreditation Liaison Officer.
Institutional Effectiveness and College Relations Organizational Chart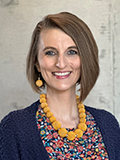 Lisa J. Smith
Executive Director of GHC Foundation and Director of College Development
Lisa was named the Executive Director of the Grays Harbor College Foundation and GHC's Director of College Development in 2017. Previously, Lisa worked at Sierra Pacific, Imperium Grays Harbor (now REG), and as a Certified Financial Advisor for Edward Jones. Lisa grew up in North River and graduated from Aberdeen High School. She was a World Class Scholar, participating in the program that helps pay tuition for qualifying Grays Harbor College students the third year that the College and the Foundation offered the scholarship. Lisa earned a bachelor's degree in business management at Central Washington University before returning to Grays Harbor. She is passionate about the Foundation's mission and enjoys matching donor gifts with GHC priorities.