Safety and Security
The Grays Harbor College Campus Security Department is committed in providing a safe and secure environment for all students, staff and visitors by establishing a peaceful learning atmosphere where all people can attend safely and without fear. We strive to provide the college community with outstanding customer service while balancing the enforcement of the policies and procedures that we are charged to uphold.
The Campus Safety and Security Office is located in the 800 Building, room 860 and can be contacted at 360-538-4120 or at david.parkinson@ghc.edu.
The Safety and Security Coordinator has the authority to ask persons for identification and to determine whether individuals have lawful business on campus, but does not have arrest power. Criminal incidents are referred to law enforcement agencies, which have jurisdiction on the main campus and at off campus sites.
Parking Enforcement
All vehicles (including motorcycles) utilizing the college parking lots (paved or gravel) must display a valid GHC parking permit which may be obtained at the Cashier's Window. The cost for the parking permits is part of the student's comprehensive fee. If a second vehicle permit is needed, the annual fee is $5.00 for that vehicle. More information about parking.
Acts of Hate/Bias Statement
Grays Harbor College is committed to providing a safe working and learning environment in which every person is valued and respected, inclusion is assured and free expression and debate are encouraged.
Hate crimes are completely unacceptable, unlawful and will not be tolerated at the College.
The College accepts the task of educating the College community to understand and appreciate the values, culture, ideas and opinions generated by an increasingly global community. The College has mechanisms for addressing situations involving a real or perceived act of hate/bias. In such an instance we wish to proceed in a thoughtful and timely manner, providing support to all of those affected.
Our goal is to promote a climate of respect and it is not intended to be used as a means of censorship or to limit in any way, dialogue and the free expression of opinions and ideas.
An act of hate/bias is conduct that adversely and unfairly harms an individual or group on the basis of one or more of these actual or perceived characteristics: gender, gender identity, race, color, mental, physical or sensory disability, religion, sexual orientation, and national origin.
Some acts of hate/bias may rise to the level of a hate crime. A hate crime is any conduct that would be a crime under Washington or federal laws and which is committed whole or in part because of one or more of the above characteristics (or perceived characteristics) of the victim or victims. Hate crimes can include but are not limited to the following: physical assault, vandalism, threats of harm, criminal harassment, including threatening or repeated telephone calls or electronic communications.
It is a violation of both Washington law and Grays Harbor College Policy to commit a hate crime. Acts of hate/bias that do not rise to the level of a hate crime may involve constitutionally protected speech. Engaging in constitutionally protected expressive activities will not subject a student or employee to disciplinary action.
The College may respond to acts of hate/bias through education. Acts of hate/bias (or perceived acts of hate/bias) will be addressed by the College on a case-by-case basis. When an act of hate/bias (real or perceived) has occurred, immediate attention will be focused on the well-being of the victim and any community members impacted by the incident. When an act of hate/bias has occurred and a student or employee has been identified as the alleged perpetrator, they will be treated with due process according to College policies, collective bargaining agreements and state or federal law.
A hate/bias incident that violates state or federal law will be reported to a law enforcement agency and the College will cooperate with that investigation. Referral to a law enforcement agency will not preclude the College from following its own policies and procedures to address the issue.
Reporting an Incident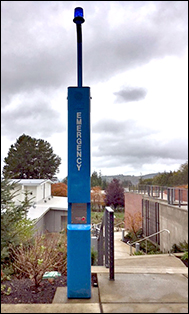 Call 911 for an Emergency!
Campus emergency phones are located outside the Schermer Building, at the top of the stairs leading to the upper parking lot, and at the base of those stairs next to the Gym.
Call 360-538-4114 for GHC Campus Operations Dispatch. The dispatcher has direct radio communications to the Safety and Security Coordinator and Campus Operation Staff.
For off campus sites, reports can be made to the Community Education Center Coordinator.
Please submit any incident reports using the following incident reporting form.
For more information regarding emergencies please view our Emergency Procedures.
​Contact
360-538-4120, or x4120 from a campus phone, or at david.parkinson@ghc.edu.
​Hours
Office hours are 7:30 a.m - 4:00 p.m. Monday-Friday
​Location
The campus security office is located in the 800 Building, room 860.
GHC has established a notification system that is capable of sending text (also known as SMS) and e-mail messages in the event of a campus-wide emergency or health and safety concern.
Lost and Found
In order to expedite the return of found items to their respective owners, the Security Department has purchased two drop bins and placed them along the wall across from the Welcome Center. The large bin resembles a book drop and is used to collect large items such as books, clothing and water bottles. The smaller blue bin resembles a mail drop and is used to collect items like cell phones, wallets, jewelry, USB drives and keys. I will make every effort to collect the items on a frequent basis in the hopes of making a quick turnaround on lost property.
Students that have lost items can complete the Lost Item Form online, or visit the Safety and Security office.
"WeatherCam" -Lot F, GHC Main Campus- Aberdeen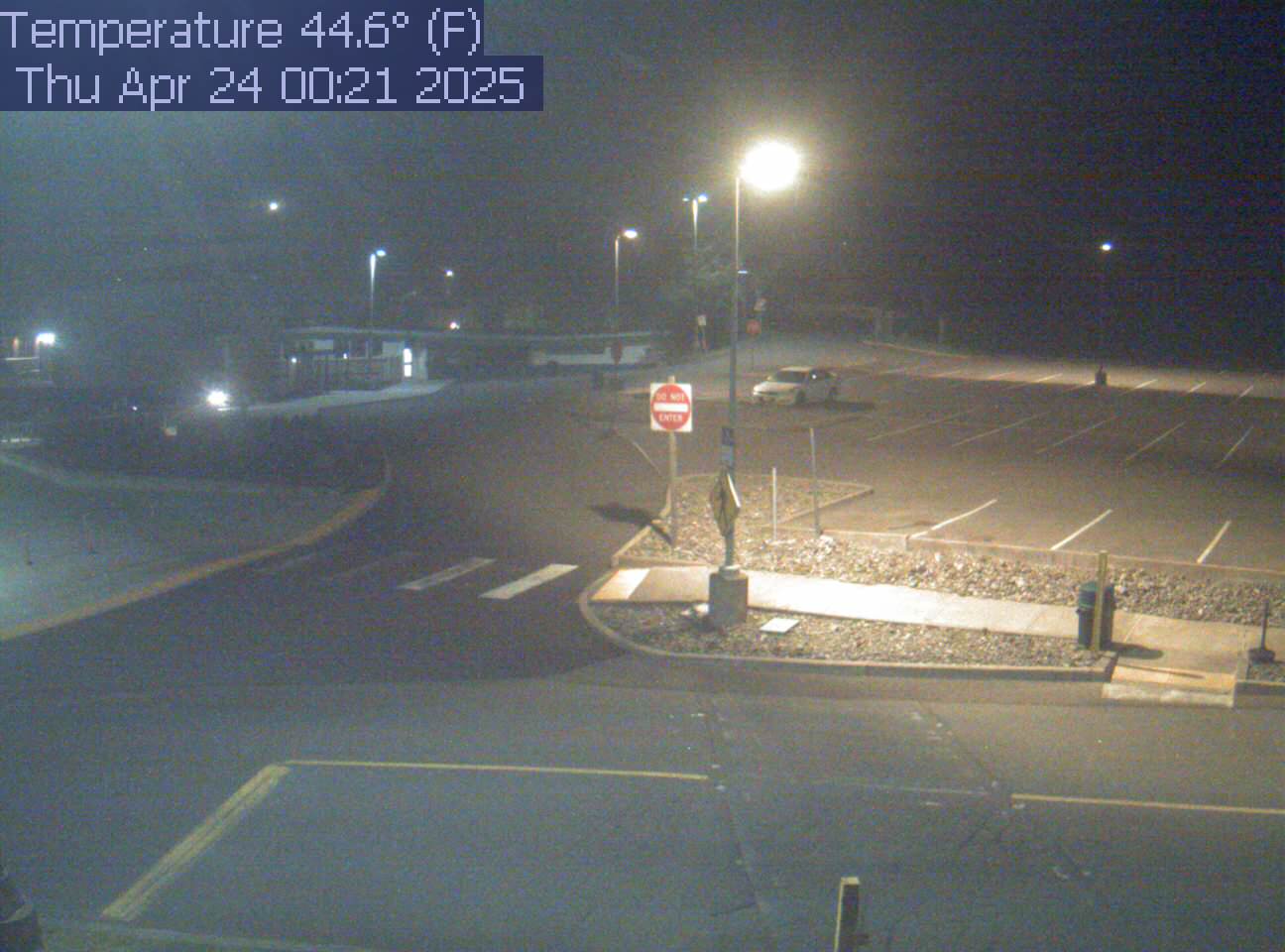 -20 , -30 , -40 , -50 , -60 , -70 , -80 , -90
Announcements: School & Road Closures/Delays