Diversity and Equity Center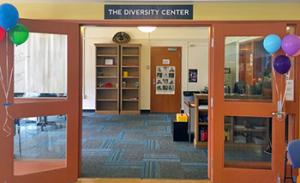 The mission of the Diversity & Equity Center of Grays Harbor College is to educate and advocate for awareness, understanding, and acceptance of fair treatment for all people, ideas, and cultures.
Goals
To provide opportunities to learn and engage in conversations regarding diversity, inclusion, power, privilege, inequity, and social justice.
To educate and bring awareness to all identities, such as but not limited to, race, ethnicity, sexual orientation, religion, socioeconomic class, age, gender, and disability.
To celebrate differences.
To create a campus culture accepting of all people, ideas, and culture.
Grays Harbor College values the respect for diversity of people, ideas, culture, and the environment.
The Diversity & Equity Center (DEC) is located in the Hillier Union Building (HUB). If you are interested in volunteering in the DEC stop by or contact Richard Arquette at richard.arquette@ghc.edu.