Carpentry Technology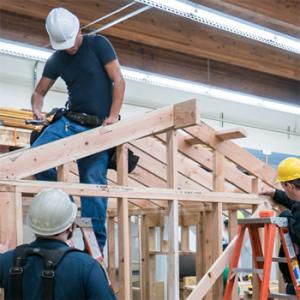 The Carpentry Technology program teaches the fundamental skills required for those seeking a career in construction or career advancement. Those wishing to explore carpentry as a career and those with personal interests in carpentry are also welcome.
Students receive hands-on training with the tools of the trade in the various phases of residential construction, as well as building codes, drawings, estimation, math, and layout. Strong emphasis is placed on work habits and safety.
Employment Resources
Career Examples
Union Carpenter Apprentice
Carpenter's Helper
General Carpenter
Form Carpenter
Framing Carpenter
Siding Installer
Finish Carpenter
Independent Contractor
Construction Laborer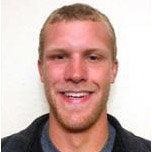 "I enrolled at Grays Harbor College to take business classes to prepare for starting my own construction company. While looking through the class schedule I discovered that GHC has a Carpentry program!
Carpentry was a great fit for me. I learned an amazing amount of technical information and truly enjoyed the hands-on training. I had great support as a student and I was presented with several career opportunities before graduation. In the end, I decided to hang my own shingle. The GHC Carpentry program helped me to reach my long-standing goal. Zepp Construction is now a reality!"
Taylor Zepp
Elma High School Class of 2010
Grays Harbor College Class of 2014
Owner - Zepp Construction