Early Childhood Education (AAS)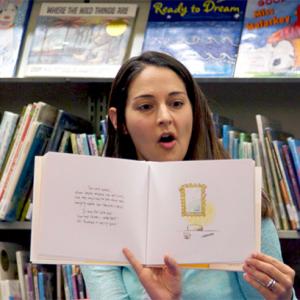 Historical, current, and theoretical knowledge, combined with practical experience, offer students a realistic view of early learners and their families. A strong emphasis in developmentally appropriate practice is incorporated in all aspects of the course content which will afford students the ability to create healthy environments and curriculum for young children.
Gender, culture, and special needs are integrated throughout the coursework so students can grow personally, identify their own values, and become sensitive to all children and families. In addition, topics related to brain maturation; health, safety, and nutrition; various teaching and learning styles that may be used within ECE settings; ECE program models; social, emotional, cognitive, and physical maturation; promotion of diversity and multiculturalism; as well as home and school environments will be addressed and applied to various settings working with children and their families.
While earning an AAS degree in Early Childhood Education (ECE), options of class meeting formats include face to face, online, and hybrid (which is a combination of face to face and online).
Earning an AAS degree at Grays Harbor College includes gaining ECE certification and also serves as a pathway into the Bachelor's of Arts degree in Teacher Education (BAST).
State ECE Endorsement
The Certificate of Completion includes the Initial State Certificate, Core courses, Support and General Education courses and a Career Lattice Specialization.
Although not included in the Certificate of Completion, ECED& 100, Child Care Basics, meets the STARS requirement for State of Washington ECE endorsement.
This program is designed for licensure/certification in the State of Washington. Grays Harbor College cannot guarantee the transferability of licensure, certificate, or credential to another state.