Teacher Education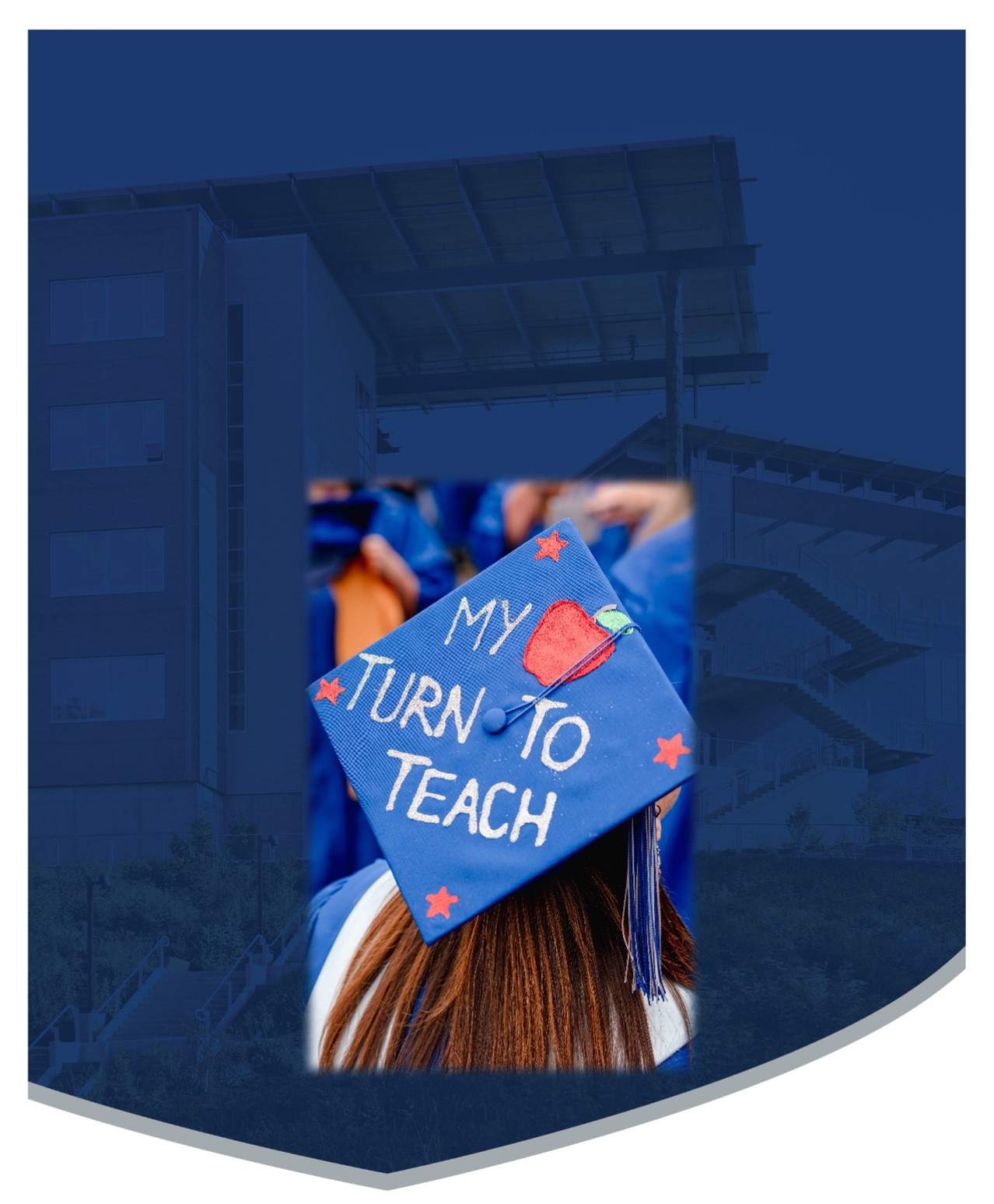 The Bachelor of Applied Science in Teacher Education provides students with a four-year education tailored to their community. It is the next educational stepping-stone for many students who complete an AAS in Early Childhood Education or an AA in Arts degree. The program is also available to returning students with a bachelor's or master's degree who are interested in K-8 certification with an English Language endorsement. Courses scheduled during the evening. The Teacher Education program provides quality teachers for a five-county area: Lewis, Thurston, Pacific, Mason, and Grays Harbor counties.
The curriculum includes core courses in theory, methods, and application. Practical experience through observation, practicum, and student teaching is the highlight and critical feature of the program. Candidates spend more than 500 hours in area school districts to prepare them to walk into the classroom and start teaching.
Successful students are prepared to construct and facilitate culturally responsive learning experiences that simultaneously develop English language proficiencies and discipline-specific knowledge and advocate for English language learners (ELL) within the local school and community. The ELL endorsement prepares candidates to be effective teachers and provide the required content and develop the skills needed to navigate a diverse learning environment with respect and confidence.
Washington State Professional Educators Standards Board approved curriculum and OSPI as a state-approved teacher preparation program.
Apply Here
Application and Instructions for the Fall 2023 Teacher Education Program.
DUE: April 10, 2023.

STEP 1: New to GHC? Apply to Grays Harbor College. It is necessary to have GHC student ID and GHC email address to complete the application: GHC Admissions
STEP 2: Pay a $12 background check fee in person or by phone through the Cashier's office: 2331 Manspeaker Bldg., 360-538-4040.
STEP 3: Gather required documents.
A one or two-page resume including a short personal statement (no more than 50 words) expressing why you are interested in pursuing a bachelor's degree in K-8 teacher education, work experience, education, and other relevant information.
Copies of unofficial transcripts from all colleges attended.
$12 background check proof of purchase.
STEP 4: Compose a short essay responding to prompt below (no more than 500 words).
PROMPT: The Teacher Education Program at GHC teaches cultural competency throughout the coursework and field experiences. The article, "Teaching and Cultural Competence" explains the importance of understanding each student's cultural background. One of the first steps for teachers to become culturally competent educators is to explore how their own educational journey was influenced by their culture and background.
Explain why it is important for teachers to be culturally competent educators.
Provide a few examples you may be familiar with of how a student's cultural identity or background (race, gender, socio-economic status, family make-up, etc.) may impact their experience in school.
Describe one or two of your own cultural identities or backgrounds and explain the influence on your educational experience.
STEP 5: Complete the online application: Fall 2023 Teacher Education Application. You will upload the required documents in the application.
Prerequisites
2.7 GPA in all required college level coursework.
ENGL& 101, English Composition
ENGL& 102, English Composition II or ENGL& 235, Technical Writing
MATH& 131 and MATH& 132, Math for Elementary Education I and II or any college level math course with Intermediate Algebra as a prerequisite
ECED& 180, Language and Literacy Development
EDUC 201 and 202 or 1-year full-time experience in a structured educational setting (must qualify for Prior Learning Credit).
Lower Level Course Graduation Requirements:
In addition to the required core courses, students must complete the following courses to graduate. These courses may be completed as part of the AAS-ECE or AA-DTA degree:
ENGL& 233, Children's Literature
HIST& 219, Native American History
Expected Proficiency
Although not an admissions requirement, baccalaureate students are expected to have general computing abilities that include: navigating online, proficiency in word processing, spread sheets, and presentation software.
Alternate Routes to the BAST program
Career Information
The degree is an approved teacher education program in the State of Washington. Successful completion of the program leads to a recommendation for a K-8 certificate with an Elementary Education endorsement. Grays Harbor College has not determined if this degree meets the state education requirements in any other state or any U.S. territory.
Additional Program Information
Schedule
Fall Quarter – Year 1 (17 credits)
BAST 301 Practicum I 2
BAST 345 ELA Methods 5
BAST 380 Understanding Learning 5
BAST 430 Social/Legal Foundations of Education 5
Winter Quarter – Year 1 (17 credits)
BAST 302 Practicum II 2
BAST 360 Assessment for Learning 5
BAST 370 Language and Culture 5
BAST 421 Classroom Management 5
Spring Quarter – Year 1 (17 credits)
BAST 303 Practicum III 2
BAST 355 Reading Methods 5
BAST 371 Advanced Language and Literacy 5
BAST 420 Planning Instruction 5
Fall Quarter – Year 2 (18 credits)
BAST 325 Math Methods 5
BAST 326 Science Methods 5
BAST 365 Social Studies Methods 5
BAST 496 Student Teaching I 3
Winter Quarter – Year 2 (16 credits)
BAST 330 Teaching with Technology 2
BAST 401 Special Education Methods 4
BAST 497 Student Teaching II 10
Spring Quarter – Year 2 (16 credits)
BAST 335 Methods for Teaching Arts 5
BAST 372 Professional Leadership and Advocacy 5
BAST 498 Student Teaching III 5
BAST 499 Capstone 1
Minimum Credits Required 101
Learning Outcomes
Students who successfully complete the Bachelor of Applied Science in Teacher Education: Elementary Education will have demonstrated the ability to:
Communicate and collaborate effectively with children, parents/guardians, peers, administrators, and the community.
Ensure cultural competence in teaching through adapting learner centered curricula that engage students in a variety of culturally responsive strategies.
Recognize individual differences and learning styles then modify curricula to meet the learners' needs.
Design, facilitate, and evaluate age and developmentally appropriate learning exercises for students in K-8.
Develop standards-driven curricula and monitor student progress towards targets.
Utilize formal and informal assessment strategies to strengthen instruction and promote learning.
Competently design and execute lessons rich in literacy, science, math, social studies and the arts.
Generate strategies from multiple instructional approaches and differentiated instruction for all students.
Foster positive, inclusive learning settings in cognitive, behavior, language, physical, and social domains to create a safe and productive learning environment.
Integrate and model the use of technology in the classroom.
Utilize feedback and reflection to constantly improve teaching practices.
Demonstrate the capacity and skills needed to work the professional environment of K-8 education.