Teacher Education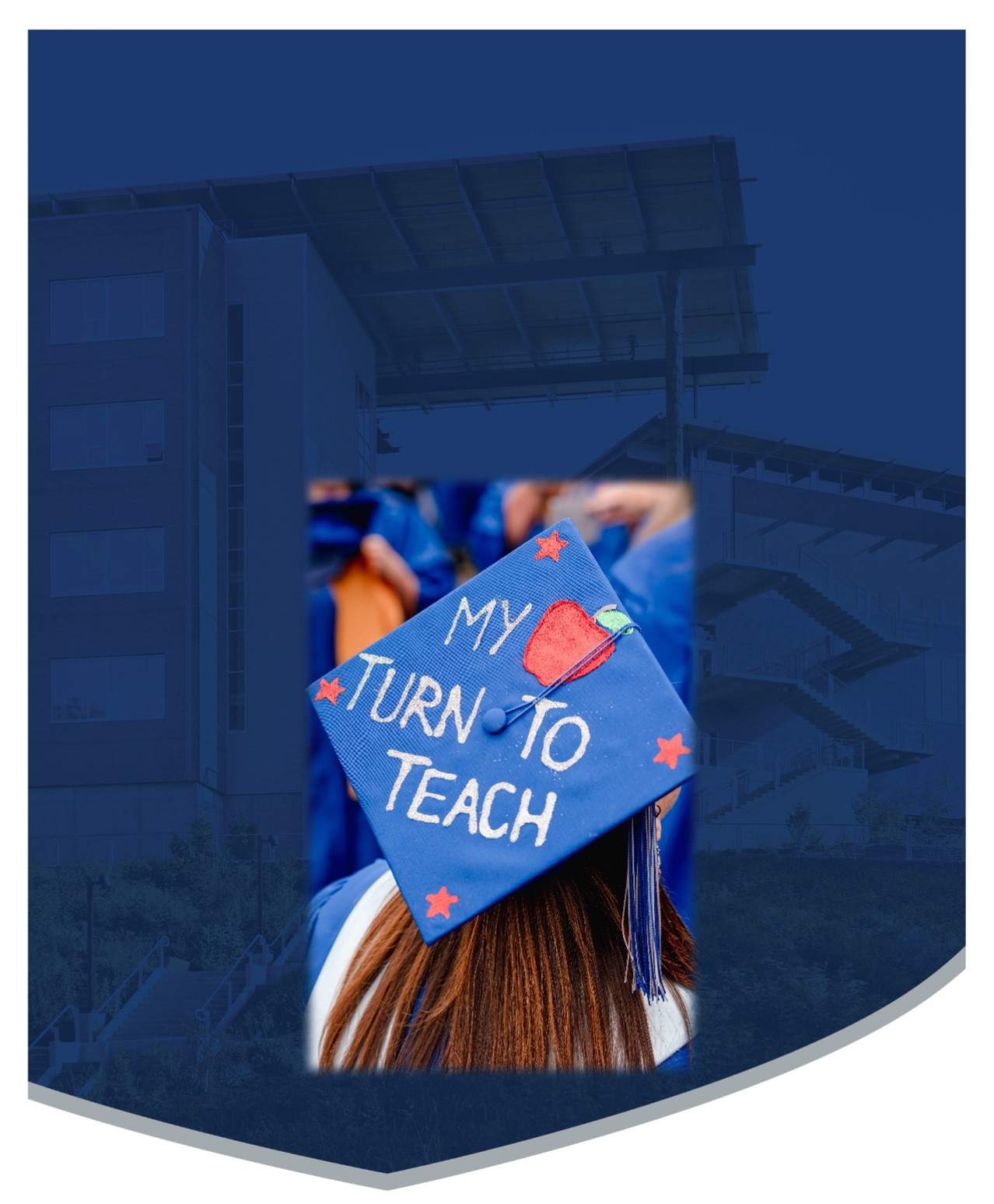 The Bachelor of Applied Science in Teacher Education (BAST) is designed for those with an associate's degree or higher to earn their BAS close to home.
This program empowers future educators to skillfully design and lead culturally responsive learning experiences. These experiences not only nurture English language skills and discipline-specific knowledge but also advocate for English Language Learners (ELL) within their school and community. Through hands-on practicum and student teaching sessions in local schools, students will seamlessly transition into the role of educators, primed and passionate to make a difference. This degree is designed with academic rigor, enabling graduates to apply directly to Master level programs throughout the state.
BAST Program Application & Information
The BAS in Teacher Education Program was developed to meet the employment needs of those currently working in the classroom without a teacher credential and other working adults. Classes are offered in the late afternoon at Grays Harbor College in Aberdeen, Washington, with a two-year track.
The BAST curriculum includes core courses in theory as well as practical teaching. The program focuses on Elementary Education (K-8) certification and the English Language Learner's endorsement. This curriculum has been approved by the Washington State Professional Educators Standards Board and is listed by OSPI as a state-approved teacher preparation program.
Students may have the opportunity to work with schools in Aberdeen, Cosmopolis, Elma, Hoquiam, Lake Quinault, Montesano, Naselle, North Beach, North River, Oakville, Ocean Beach, Ocosta, Raymond, South Bend, Taholah, Wishkah, and Willapa Valley.
Prerequisites & Degree Requirements
An earned associate or higher degree from a regionally accredited college or university with a minimum cumulative GPA of 2.7 or higher.
Prerequisites may be taken in the two-year degree prior to the bachelor's program.

ENGL& 101, English Composition
ENGL& 102, English Composition II or ENGL& 235, Technical Writing
Any 5-credit college-level math course with Intermediate Algebra as a prerequisite
EDUC 201 and EDUC 202 or 1-year full-time experience in a structured educational K-8 setting (must apply for Prior Learning Credit).
ECED& 180, Language and Literacy Development
ENGL 233, Children's Literature (Satisfies Humanities Area D)
HIST& 219, Native American History
Any 5-credit college-level science with a lab
Routes to the BAST program
Career Information
The degree is an approved teacher education program in the State of Washington. Successful completion of the program leads to a recommendation for a K-8 certificate with an Elementary Education endorsement. Grays Harbor College has not determined if this degree meets the state education requirements in any other state or any U.S. territory.
In addition to BAS-TE courses, applicants seeking Washington State residency teacher certification must complete the following:
Passing score of National Evaluation Series (NES) tests 102 and 103 Elementary Education subtests 1 & 2. These are content knowledge assessments required prior to being certified to teach in a particular subject area.
Successful completion of required clinical hours.
BAST Schedule
Total BAST courses/all quarters: 101 credits
Fall Quarter - Year 1
BAST 301 - Practicum I 2 credits
BAST 345 - ELA Methods 5 credits
BAST 380 - Understanding Learning 5 credits
BAST 430 - Social/Legal Foundations 5 credits
Winter Quarter - Year 1
BAST 302 - Practicum II 2 credits
BAST 355 - Reading Methods 5 credits
BAST 370 - Language and Culture 5 credits
BAST 421 - Classroom Management 5 credits
Spring Quarter - Year 1
BAST 303 - Practicum III 2 credits
BAST 360 - Assessment for Learning 5 credits
BAST 371 - Advanced Language and Literacy 5 credits
BAST 420 - Planning Instruction 5 credits
Fall Quarter - Year 2
BAST 325 - Math Methods 5 credits
BAST 326 - Science Methods 5 credits
BAST 365 - Social Studies Methods 5 credits
BAST 496 - Student Teaching I 3 credits
Winter Quarter - Year 2
BAST 330 - Teaching with Technology 2 credits
BAST 401 - Special Education Methods 4 credits
BAST 497 - Student Teaching II 10 credits
Spring Quarter - Year 2
BAST 335 - Methods for Teaching Arts 5 credits
BAST 372 - Professional Leadership and Advocacy 5 credits
BAST 498 - Student Teaching III 5 credits
BAST 499 - Capstone 1 credits