Native Pathways Bridge Program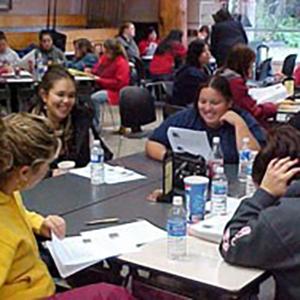 The Native Pathways Bridge AA Degree Program is a direct transfer Associate of Arts (AA) degree. This degree can be transferred to any four-year college or University, but bridges nicely with the Evergreen Native Pathways Degree. In most cases, this degree will satisfy the general education degree requirements at any Four-year College or University.
About this Program
A place-based program designed for students to complete their education without moving or commuting long distances to a campus.
A powerful program where students use Native Case Studies to study issues in Indian Country.
A mostly-online program with four Saturdays a quarter (12 per year) spent studying with Evergreen students at the Longhouse in Olympia, WA.
How to Get Started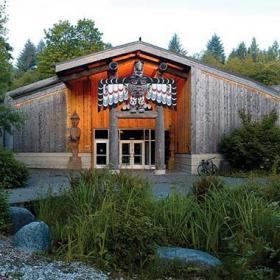 To get started in this program, you will need:
A desire to complete at least an Associate in Arts Degree.
Internet and computer access.
Ability to travel to Evergreen State College in Olympia, WA four Saturdays per quarter.
Areas of Study / Courses
Have Questions?
If you have questions or need additional information, you can contact Gary Arthur (Program Coordinator/Advisor) or Lorena Maurer (Student Support Specialist).