Natural Resources - Forestry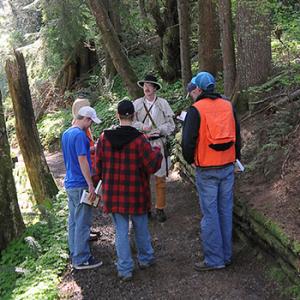 Are you the type of person who loves the outdoors? Who likes to work on projects to see accomplishments? Who wants to make a difference in the world around you? Then a career in natural resource management with an emphasis in Forest Technology may be the perfect career path for you!
We have small classes with personal contact from expert instructors who come from the field of experience. Core courses emphasize relevant technology combined with practical knowledge of natural resource subjects. Classes have hands-on components with real world field labs held out at our school forest or model watershed.
Employment Resources
Career Examples
Forestry Technician
Forester/Urban Forester/Research Forester
Arborist
Environmental Consultant
Forest Resource Administrator
Conservation Biology
Fire Suppression Specialist
Land Use Planner
Soil Scientist
Environmental Protection Specialist
Fisheries and Wildlife
Land Rehabilitation Specialist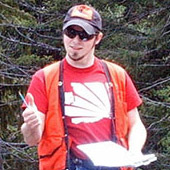 "Attending GHC was a huge benefit! The experience I gained prepared me for what the future held. One thing I learned at Grays Harbor College was to use the resources available to you. When I was struggling with a class I would seek help wherever I could and it wasn't hard to find. I remember spending some very late afternoons with instructors helping me understand things I didn't completely digest during lecture.
With help from my classes at GHC I landed two awesome, life-changing internships. It was at that point when I realized how beneficial attending GHC was for me. I was competing with university students for those internships and I got the position. While working with university students I found my classes, work experience and interviewing skills I learned at GHC were quite comparable. I knew I would possess the skills it takes to be a successful student and when my college career is complete, a valued employee."
Michael Schweitzer
Forestry Program Alumni
Elma High School Class of 2010
Resources Technology - Forestry in 2013
Transferred to Oregon State University in Forest Management in Fall 2013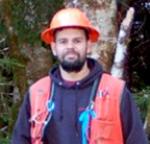 "GHC is an affordable, professional and local alternative to a 4 year school. Professors have transformed this college into a learning institution on par with any other in our state.
My experiences in the Natural Resources Program have provided me with the knowledge and field experience sought after by those in the industry. I could not picture a better place to study Natural Resource Management than Grays Harbor where we depend on our natural resources.
Growing up in the forests of the Olympic Peninsula, I have made it a goal to one day work with the same natural resources that have provided so much for me, and Grays Harbor College has provided me with this opportunity."
David Houk
Service Forester Grays Harbor Conservation District
South Kitsap HighSchool Class of 2000
Grays Harbor College AA-DTA in 2002
Western Washington University - Bachelor of Arts in 2006
Returning student Grays Harbor AAS-Natural Resources in 2013