Commercial Transportation and Maintenance (CDL)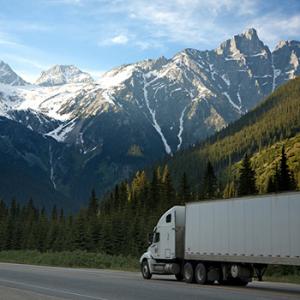 The Commercial Transportation and Maintenance (CDL) program is designed to teach the student the basic skills and knowledge to successfully and safely operate a Commercial Motor Vehicle in inter-state commerce.
The Commercial Transportation and Maintenance (CDL) program is a Certificate of Completion program, with a Certificate of Achievement option. The entire program is approx. three quarters, which include one quarter of core CTM courses (total of 352 hours) and two quarters of Support and General Education courses.
Once the core CTM courses are completed, students will qualify to take the state skills test and obtain their Class A CDL. This program requires a separate application process.
Career Information
Some career fields that require a Class A CDL include: DOT, PUD, diesel mechanic, and working for the county.
Employment Resources
Career Examples
Dump truck driver
Log truck driver
Chip truck driver
Concrete truck driver
Tanker driver
Dry van driver

I did some research on the CDL programs offered around the state. By far, the program offered at GHC was the best choice.
The CDL class at GHC is longer than others but it teaches you how to drive safely not just pass the state test. The class size is small which gives more one on one time with the instructor.
The instructors teach you how to drive in the real world, and give examples of things a truck driver may encounter in their career. The instructors are very knowledgeable in all parts of the class and what life is like for a person that holds a CDL. I would strongly recommend this class and GHC to anyone looking to get his/her CDL.
Roland Guined
Grays Harbor Class of 2013
This program is designed for licensure/certification in the State of Washington. Grays Harbor College cannot guarantee the transferability of licensure, certificate, or credential to another state.