Criminal Justice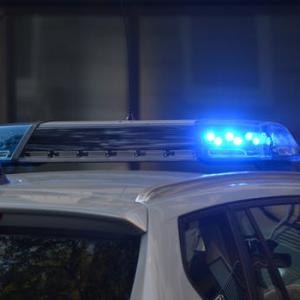 Grays Harbor College offers several options within the Criminal Justice Program, allowing students to specialize in law enforcement, correctional services, or juvenile justice.
The Criminal Justice Program at Grays Harbor College provides the necessary training and education for students interested in a variety of occupations within the criminal justice profession.
The Associate of Science Degree (AS) in Criminal Justice prepares students for entry into their chosen profession, and is a transferable degree to all four-year schools; the Associate of Applied Science Degree (AAS) in Criminal Justice also prepares students for entry into their chosen profession, providing for greater study of criminal justice subjects and is transferable to the Evergreen State College; and the Certificate of Completion in Criminal Justice is a program that provides students with a general knowledge of criminal justice and helps prepare students for entry-level positions.
In addition to the Associates Degrees in Criminal Justice, Grays Harbor College launched our first Bachelor of Applied Science degree in Organizational Management in Fall 2016. Students can enroll with a cohort every two years in the Fall. Earn your degree without interrupting your life - evening classes are offered on our main campus in Aberdeen.
Career Information
Employment opportunities within the criminal justice profession can be found at all levels of government and in the private sector.
Federal Agencies
Federal Bureau of Investigation (FBI), Secret Service, U.S. Marshals, Drug Enforcement Administration (DEA), Alcohol, Tobacco, and Firearms (ATF), National Park Service, U.S. Fish and Wildlife, U.S. Customs, U.S. Border Patrol, Federal Prison System, U.S. Probation and Parole, U.S. Forest Service, U.S. Court Security, Bureau of Indian Affairs
State Agencies
Washington State Patrol (WSP), State Gambling Commission, State Liquor Control, State Parks and Recreation, State Fish and Wildlife, Department of Corrections, Community Corrections (probation and parole), Child Protective Services, Juvenile Rehabilitation, Public Lands Enforcement, Airport Police.
Local Agencies
County sheriff's departments, city police departments, county and city park police, animal enforcement officer, code enforcement officer, county and city corrections officers, juvenile probation officers, adult probation officers, juvenile detention officers, court child advocates, court security officers, tribal police, tribal security officers.
Private Services
Transport security, building security, security patrol, personal protection, private corrections officers, private investigations, private police officers.
Employment Resources