Academic Support & TRIO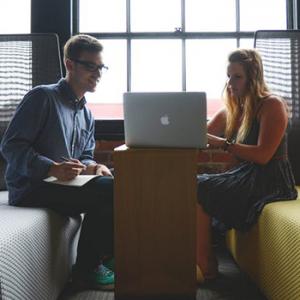 Grays Harbor College offers tutoring and writing assistance to students through the Learning Center and the Writing Center.
The GHC Learning Center works in collaboration with faculty to provide learning support, enabling GHC students to become effective independent learners who meet their academic goals.
The Writing Center is a space for all Grays Harbor College students to work on their writing assignments and receive coaching and guidance from experienced tutors.
TRIO is a federally funded program that works with 280 students each year. This gives the TRIO staff the time to get to know you and find out how we can help. The most important thing that TRIO does is Process Education, teaching students how to be successful in the college environment. There are many excellent faculty here who teach specific academic material, but TRIO teaches students how to make it through college!
Other Resources and Services for Students