Fall Gala Opening Reception
Event Date:
Friday, November 8, 2019

6:00 pm

to

8:00 pm
Grays Harbor College invites you to enjoy the 27th Annual Fall Gala Opening Reception
Participating Artists
Kristi Jo Beitzel
Rich Coughlin
Lyn Hayes
Judy Horn
Patricia Jollimore
Loni Lou LawQuill
Lora Malakoff
Douglass C. Orr
Ed Schroll
Larry J. Walden
Gayla R. Burgess
Matthew Coyle
Vicki Garrett
Corrine B. Holden
Ken Hunt
Susan LaMadrid
Sue Lowatchie
Stuart May
Brenda S, Peterson
Alex Suarez
Richard L. Young
Jennifer Youngblood
Exhibit continues through December 12, 2019
Gallery Hours
7:30am - 8:00pm Monday - Wednesday
7:30am - 4:30pm Friday
7:30am - 6:00pm Thursday
10:00am - 3:00pm Saturday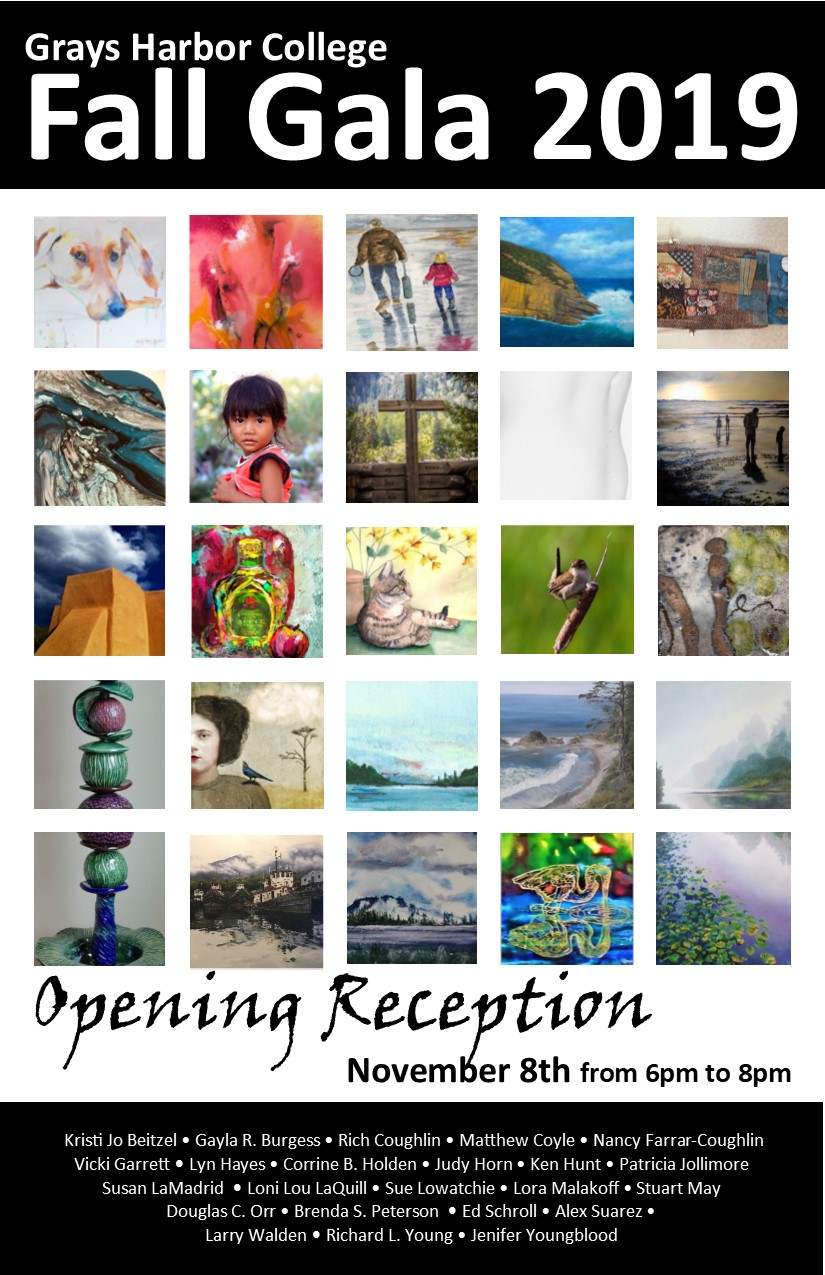 Grays Harbor College is committed to providing access and reasonable accommodation in its services, programs, and activities for individuals with disabilities. To request accommodations, contact Disability Support Services, Rhonda Riggs. Timeliness of the request directly affects the provision of service.