Leadership Team
With direction from the Board of Trustees, the GHC Leadership Team leads day to day efforts at the college to support students, faculty, and staff.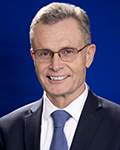 James Minkler, Ph.D.
President
Appointed GHC President, July 1st, 2016. He most recently has been Vice President of Learning and Chief Academic Officer of Spokane Falls Community College. Minkler's other career experience includes District Academic Service Officer and Dean of Instruction for Social Sciences, Philosophy and Transfer Education, all with the Community Colleges of Spokane. He earned his Doctorate of Philosophy in Higher Education Administration at the University of Idaho; Master of Arts in Philosophy at University of Idaho; and Bachelor of Arts in History and Philosophy at University of Idaho.
Exempt Team Organizational Chart
President Direct Reports & Area Functions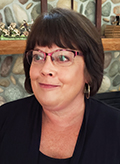 Laura Brener
Vice President for Instruction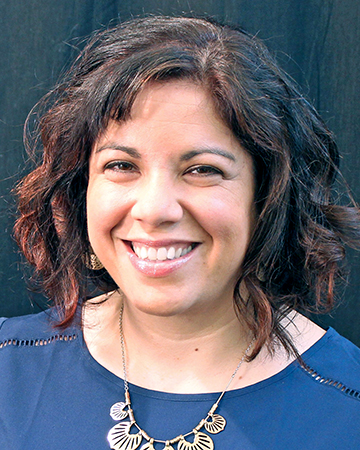 Jennifer Alt, Ph.D.
Vice President for Student Services
Jennifer joined Grays Harbor College in February 2018 having previously been the Dean of Student Services at Sierra Joint Community College District in Rocklin California. She has a wealth of experience in Student Services, including significant work with under-represented and non-traditional students. Jennifer herself is a first-generation college student. Jennifer has her doctorate in Educational Leadership with an emphasis in Higher Education from the University of Nevada, Reno; a Master of Arts in Education and a Bachelors of Arts (summa cum laude, double major) in Sociology and Psychology from California State University, Stanislaus.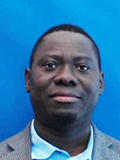 Kwabena J. Boakye, CPA, CIA
Vice President for Administrative Services
Kwabena joined Grays Harbor College September 2019. Before coming to Grays Harbor College he was Vice President for Fiscal Affairs at Atlanta Metropolitan State College (AMC), where he also served as Chief Financial Officer for AMC Foundation, Inc., and AMC Campus Projects I, LLC. His responsibilities included budgeting, accounting, financial reporting, treasury and banking relations, student accounts, human resources, payroll, procurement, auxiliary enterprises, police department, central receiving, conference center, facilities planning and plant operations. Prior to this he was Audit Manager for Special Projects at the University System of Georgia and Audit Director at Georgia Perimeter College. Kwabena worked in California as Senior Auditor for the Chancellor's Office, California State University System, Long Beach; Associate Finance Program Evaluator for California Department of Finance, Sacramento; Accounting Assistant for Miod & Co CPAs, LLP, Sherman Oaks and Staff Accountant for Gelfand, Rennet & Feldman, LLP, Los Angeles. Kwabena is a Certified Public Accountant and a Certified Internal Auditor. He holds Bachelor's and Master's degrees in Accounting from California State University in Northridge and Sacramento, respectively.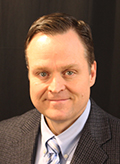 Darin Jones, M.H.R.
Chief Executive for Human Resources
Darin was appointed as the Chief Executive of Human Resources at Grays Harbor College in July 2014. He served as the Chief HR officer at Westminster College in Salt Lake City for 11 years prior to arriving at GHC. He also worked as an HR professional in the medical management and consulting fields prior to moving to the higher education environment. He has served as the primary Risk Management officer at both GHC and Westminster College. He has training and experience with process improvement using Lean and Six Sigma. He earned a master's degree in Human Resources from the Huntsman School of Business at Utah State University and a bachelor's degree in sociology from the school of Humanities and Social Sciences at Utah State University.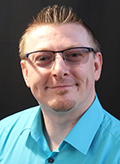 Andrew Glass, M.B.A.
Chief Executive for Information Technology
Andrew first attended college at Pierce College earning his DTA and transferring to Western Washington University where he graduated with a Bachelor in Business Administration with a concentration in Human Resources in 2005. He then went on to earn his M.B.A. (summa cum laude) from Brandman University in 2015. Mr. Glass worked in Information Technology in the private sector for three years before moving into the public sector at Pierce College. He worked at Pierce College for nine years and was the Director of Information Technology Integration before accepting the Chief Executive of Information Technology position in 2016.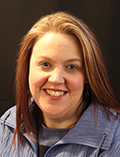 Kristy Anderson, M.P.A.
Chief of Institutional Effectiveness, Research and Planning
A native of Poulsbo, Washington, Kristy Anderson graduated from Western Washington University in 1995 and went on to earn an M.P.A. in Public Administration from the Evergreen State College in 1997. Ms. Anderson started her professional career in the Planning Unit of the Washington State Department of Labor and Industries. She worked for 13 years at Olympic College serving as the Associate Dean for Planning, Assessment and Research. During this time she led the college's Strategic Planning Committee, Co-Chaired the Outcomes Assessment Committee, and was responsible for Institutional Research and Institutional Effectiveness programs to support Student Achievement. From 2010-2013, Ms. Anderson was the Director of Planning, Assessment & Research at the College of the Siskiyous in Northern California, where she served as the college's Accreditation Liaison Officer.
Institutional Effectiveness, Research and Planning Organizational Chart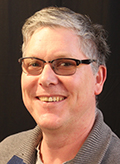 Keith Penner
Chief of Campus Operations
Keith joined Grays Harbor College in 2012. A native of the northeast, he has owned and operated a number of private corporations, focusing on the retail sector. He has extensive experience in higher education, having worked at the University of Maryland-College Park, Johns Hopkins University, New York University and Columbia University. He has held a number of operational and administrative roles, overseeing auxiliary enterprises, construction, contracting and security.