Nursing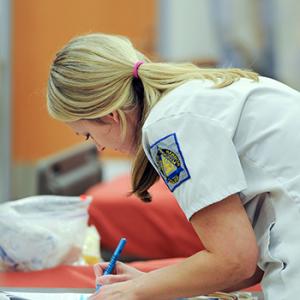 The Nursing Program at Grays Harbor College offers high-quality nursing education with a broad varitey of clinical experiences and state of the art simulation technology. We are located on the upper campus in the Schermer Instructional Building on the second floor. The Nursing Reception office is located in Schermer 4215.
Additional funding may be available through the Workforce Funding department.
Career and Employment Prospects
Nursing is an exciting career with a bright economic future. As the population continues to live longer and cope with a growing number of chronic conditions, the need for Nurses is predicted to grow faster than the national average for occupations overall.
Our graduates have obtained jobs at local and regional hospitals. They have been accepted into bachelor's programs at 4-year schools such as Saint Martin's University and the University of Washington - Tacoma.
Career overview, pay rate, work environment, and more (U.S. Bureau of Labor Statistics):
Learn more about Healthcare Careers.
News and Events
Nursing Transfer Degrees
We offer two transfer degrees, which prepare you to attend a 4-year institution and earn a Bachelor's degree. If you graduate from the Associate in Nursing DTA / MRP, you can transfer to an RN to BSN program as a senior, with only 45 additional credits needed to obtain a BSN degree.
Professional Licensing in Other States
Program Mission Statement
The mission of the GHC Nursing Education Program is to serve the health care needs of communities by providing high quality education that prepares the learner to become a member of the nursing profession, meeting the needs of diverse populations, in alignment with academic progression.
Program Description
Grays Harbor College offers a two associate degrees in nursing for students who wish to become licensed as a registered nurse. The Associate in Pre Nursing is designed for students who wish to complete pre requisites and transfer to a university to earn their bachelor's degree.
The Associate of Nursing DTA/MRP is our on campus program that streamlines the academic progression for nursing students seeking a bachelor's degree after licensure. Most students take a year of admission and support courses prior to entry to our two year program. Acceptance criteria, estimated tuition, and other costs can be found in the Nursing Information Packet.
Students who take an additional course in "Personal and Vocational Relationships" concurrently with the third quarter and that have been deemed safe in clinical practice will be eligible to take the NCLEX-PN licensure examination to become a Licensed Practical Nurse.
Upon successful completion of the Associate of Nursing DTA/MRP, the graduate is eligible to take the NCLEX-RN licensure examination for licensure as a Registered Nurse.

Accreditation Information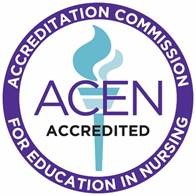 Grays Harbor College Nursing Program at Grays Harbor College located at the main campus in Aberdeen, Washington is accredited by the:
Accreditation Commission for Education in Nursing (ACEN)
3390 Peachtree Road NE Suite 1400
Atlanta, GA 30326
404-975-5000
www.acenursing.org
The most recent accreditation decision made by the ACEN Board of Commissioners for the Associate nursing program is Continuing Accreditation.
View the public information disclosed by the ACEN regarding this program at http://www.acenursing.us/accreditedprograms/programSearch.htm
State Approval
Grays Harbor College Nursing Program is approved by the Nursing Care Quality Assurance Commission located within the Washington State Department of Health.
Nursing Program Outcomes - Pass/Completion Rates
NCLEX - RN First Attempt Pass Rate
| Grad Year | % Passed GHC | % Passed National |
| --- | --- | --- |
| 2020 | 85.2% | 82.8% |
| 2021 | 85.2% | 78.8% |
| 2022 | 95% | 77.9% |
Program Completion Rates
| Year | Rate % |
| --- | --- |
| 2017 | 85% * |
| 2018 | 89% * |
| 2019 | 79% * |
| 2022 (COVID) | 51% ** |
* 150% time - 1st day of program to completion
** 100% time - 1st day of program to completion
Job Placement Rates
| Graduation Year | Six Month Survey - Respondent #/Grads | % employed as RN within 6 months |
| --- | --- | --- |
| 2020 | 21 of 27 | 94.4% |
| 2021 | 16 of 20 | 89.5% |
| 2022 | 14 of 20 | 89.5% |
Advising Information