Medical Reserve Parking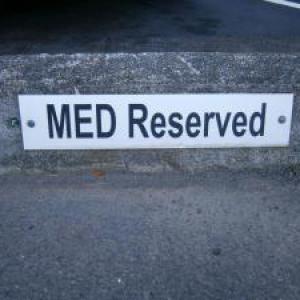 For students with medical conditions preventing them from using Grays Harbor College's lower parking lot, there are Medical Reserve parking stalls in the upper lot.
To qualify for Medical Reserve Parking, students must complete a Medical Reserve Parking Application and provide a letter or prescription from their primary care physician describing the mobility impairment. The letter, submitted on the official letterhead of the primary care physician, should be signed, dated, and include the name, title, contact information and professional credentials. AccessAbility Services (formerly Disability Support Services) will make the determination if the student qualifies for a Medical Reserve Parking Permit.
We respectfully ask that all applicants use Medical Reserve parking as a last resort. The demand for this parking is always much higher than the amount of parking that is available.
Medical Reserve Parking Rules
Medical Reserve permit must be accompanied by a current campus parking permit to be valid (Parking permits are available at the AccessAbility office).


Medical Reserve permits do not entitle students to use spots reserved for "State Disabled Parking" or Instructor Reserved parking spaces.

Medical Reserve permits are only valid when used by the person to whom it was issued (Any intentional misuse will result in loss of privileges).

Medical Reserve permits do not guarantee a student a parking space. Available spaces are on a first come, first served basis.