Grays Harbor College Foundation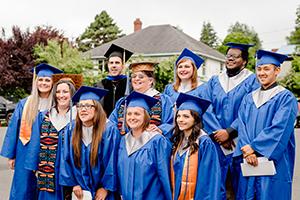 Since 1963, the Grays Harbor College Foundation has been committed to supporting Grays Harbor College and its students. The Foundation is a 501(C)(3), not-for-profit corporation that encourages private financial support to enhance the academic environement of the college and champion student success.
Get to know our history, board of directors, staff, and the impact we make
We partner with individuals, corporations, and foundations who have a significant interest in higher education
Learn about the varoius programs that support student success
The Grays Harbor College Foundation provides this information for informational purposes only. Nothing on this website should be considered as the rendering of legal, accounting or other professional advice. Always consult your legal, tax or other professional advisor(s) before implementing a gift to charity.